Doctoral Scholars is a financial and academic support program offered by the Council, University of Kentucky and University of Louisville to increase the number of minorities employed as college faculty and administrators. The program offers financial support and guidance for doctoral students throughout their studies.
For information about eligibility and the application process, visit the SREB Doctoral Scholar's page.
For questions about Kentucky's Doctoral Scholars Program, contact Caroline Atkins at 502-892-3006.
---
Meet our Doctoral Scholars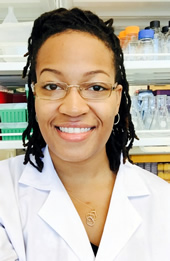 Brittany Rice at the University of Kentucky
Research program: The impact of developmental programming on long-term obesity and diabetes
Prior education: Bachelor's degree in chemistry, Elizabeth City State University (North Carolina); master's degree in biology, Eastern Kentucky University
Areas of interest: metabolic disorders, promoting the pursuit of STEM+H majors to children and the general community, mentoring students, missions work
From: Charlotte, North Carolina
Work experience: Laboratory supervisor, mentor for the SPIRIT program and course co-facilitator for the University of Kentucky
Volunteer activities: Mentor and presenter at several University of Kentucky student initiatives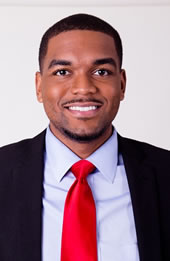 Malcolm Muhammad at the University of Louisville
Program: Entrepreneurship PhD
Prior education: Bachelor's degree in business administration, Florida A&M University; graduate certificate in project management, Florida State University
Areas of interest: Strategy, innovation, intellectual property and consumer behavior
From: Inkster, Michigan
Work experience: State Farm and Waddell and Reed
Volunteer activities: Boys basketball coach