In these unprecedented times, institutions and their staff are making daily adjustments and practicing an incredible amount of flexibility. As things continue to change and evolve, we feel that it is important to connect professionals to investigate resolutions together.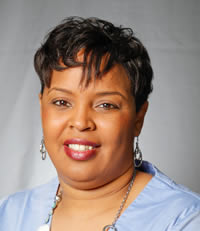 To foster cross-campus collaboration, CPE is facilitating several statewide conversations on winning strategies, shared concerns and brainstorming solutions for a variety of issues facing Kentucky's campuses during the COVID-19 pandemic. Moderated by CPE's Stephanie Mayberry, director of student success, the series will cover a wide range of topics, from advising to serving military to residence life.
Each session will last approximately 45 minutes, with no cost to participate. So, grab your lunch and join your colleagues from across Kentucky by registering for the sessions below.
Discussion Topics
| Session | Date | Time | |
| --- | --- | --- | --- |
| Advising/Summer Orientation | Tuesday, May 26 | Noon EST | CLOSED |
| Career Services | Thursday, May 28 | Noon EST | CLOSED |
| Military Student Services | Tuesday, June 2 | Noon EST | CLOSED |
| Mental Health Services/Care Teams | Thursday, June 4 | Noon EST | CLOSED |
| Admissions/Recruitment | Tuesday, June 9 | Noon EST | CLOSED |
| Residence Life | Thursday, June 11 | Noon EST | CLOSED |
| Student Activities/Programming | Tuesday, June 16 | Noon EST | CLOSED |