Disruptive Transformation: Student Activism
Date: 1 p.m. ET, Tuesday, Sept. 22
Kentucky's institutions are facing change and innovation at unprecedented rates. In the midst of social justice movements and protest - especially in Louisville - higher education professionals have expressed concern about how to mitigate the impact of this unrest on students and the campus community at large.
Join us for this collaborative discussion, led by CPE's diversity, equity and inclusion, and academic affairs units, as we explore strategies for transforming student activism into positive change in diversity, equity and inclusion efforts on campus.
Registration for this event is closed.
Featured speakers
Brandon Common and Eileen Galvez are diversity leaders and the contributing authors to the book, "Disruptive Transformation," which is a collection of examples, strategies, resources, and reflections related to how creativity and innovation can be harnessed by college administrators to foster leadership within the campus community.
Book cover photo credit: Amazon.com.
---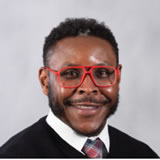 Brandon Common
Brandon Common is the assistant vice president for student affairs at Illinois Wesleyan University. Before joining IWU, Common served as assistant director of fraternity and sorority affairs at the University of Illinois at Urbana-Champaign and as a peer mentor and also advisor to Ohio University's LINKS program that aids in the transition and success of first-year multicultural and disproportionately represented students. Common has a Ph.D. from the University of Illinois.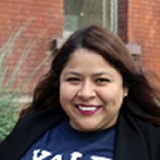 Eileen Galvez
Eileen Galvez is an assistant dean at Yale College, previously serving as director of Yale's La Casa Cultural: The Latino Cultural Center since 2015. She is a first-generation, low-income college graduate and first-generation Salvadoran-American from South Central Los Angeles. For the past ten years she has worked at various higher education institutions with marginalized student populations. She is currently a scholar-practitioner in training, working on her Ph.D.