Thanks to all who attended the 2019 Higher EDquity Symposium on November 14, 2019.
The 2019 Higher EDquity Symposium was held on November 14, 2019 at the University of Kentucky, Student Gatton Center. The event provided an environment for postsecondary faculty, staff students and administration to discover new strategies for improving diversity, equity and inclusion on their campuses. It featured keynote speakers, plenary and breakout sessions designed to discuss the importance of helping campus leaders produce culturally competent graduates by creating communities of belonging and engagement. Attendees left the symposium equipped with practical strategies and resources to use upon returning to campus.
Conference Materials
Plenary Session Resources
Breakout Session Resources
Name Your T.U.N.E: Tuning One's Understanding about the Nuances of the Educational Value of Diversity
The Postsecondary Experience and Students with Disabilities
Innovative Strategies for Building Classrooms
Equity-Minded Leadership & Strategies for Success for Males
Cultural Competency: Practical Strategies for Classroom Instruction
Students Say the Darndest Things! (no slides available)
Language Matters: How Microagressions Prevent Authentic Conversation and Relationship Building
Creating LGBTQ Inclusive Campus Communities
Beyond Inclusion: Pedagogy, Imagination, and the Promise of Equity
Courageous Conversations: Why My Diversity is Not Enough
---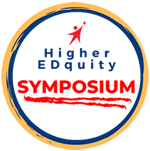 Follow us on Twitter at #kyhigheredquity.