The Rapid Rise of Dual Credit: Understanding the Positive Impact on Grades and College Persistence
Enrollment in dual credit courses has surged more than 75% in Kentucky, helping to drive up grades and boost second-year persistence. But what is fueling this trend, and how is it impacting low-income students and underrepresented minorities? In addition, how can educators provide better access for students in need?
Join the Kentucky Council on Postsecondary Education as we bring together experts from across the state to discuss these topics and our latest research into dual credit outcomes.
Date/time: 9 a.m. ET, Thursday, Sept. 17
Registration for this event is closed, however you can view the webinar on YouTube at https://youtu.be/RSgbjqMzTMU.
Featured speakers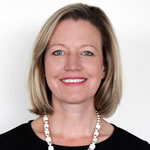 Amanda Ellis
Amanda Ellis, CPE's associate vice president for P-20 policy and programs, coordinates state efforts for improving transitions from high school to college, college readiness, and teacher quality. She holds more than two decades of experience in education, including 14 years of service in Kentucky middle and elementary schools. She has also served as chief academic officer and associate commissioner of the state's education department, leading efforts around improved student access and outcomes.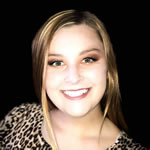 Lexy Riddle
Lexy Riddle, a native of Clinton, Ky., is a junior at Murray State University. At her time of enrollment, she had earned 44 hours of dual credit to apply toward her major of agribusiness. A first-generation low-income student, she values the ability to attend college and better her opportunities. Her focus is hemp cultivation, and currently serves as a student worker with the MSU Center for Agricultural Hemp. Riddle plans to become an agriculture extension agent after graduation.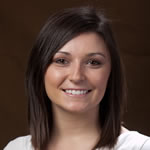 Brittany Sholar
Brittany Sholar is the interim dual credit program manager for Western Kentucky University. In the past year, WKU has worked with 3,500 dual-credit students and 45 high schools throughout its region. She is involved with Kentucky's Chapter of the Association for Continuing Higher Education and the National Alliance of Concurrent Enrollment Partnerships. A graduate of WKU's graduate-level student affairs in higher education program, she also holds a certificate in career counseling and in staff leadership.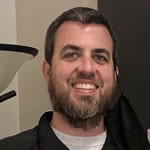 John Darnell
John Darnell is the principal at Bellevue Middle/High School , which participates in NKU School-Based Scholars and Gateway Community and Technical College High School Early College dual credit programs. In his prior position as associate principal in Woodford County, he helped establish a dual credit partnership between at Woodford County High School and Morehead State University.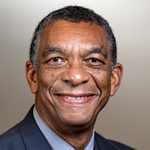 Aaron Thompson
Aaron Thompson serves as the Council's president, and has extensive leadership experience with dual credit programs. While executive vice president, he lead the Council in the development of Kentucky's dual credit policy. He has also helped develop and expand the dual credit programs for Kentucky State University and Eastern Kentucky University.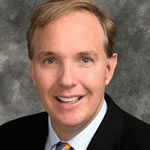 David Mahan
David Mahan is CPE's associate vice president of data, research and advanced analytics. With 15 years of executive leadership in data and analytics, he leads the state's monitoring of higher education progress, which includes the state's postsecondary education interactive data center. The center provides interactive tools that track campus and state progress on key metrics, such as dual credit success.