Faculty Advisory Network
The Faculty Advisory Network provides valuable insight to CPE's president on state-level priorities.
The Council of Postsecondary Education announced the creation of the Faculty Advisory Network in October 2019. A group of 13 members from both public universities and community and technical colleges were selected to serve two-year terms. They will play a pivotal role in identifying and promoting innovative solutions to promote student success.
The purpose of the Faculty Advisory Network is to convey their perspectives on state-level policies and initiatives and advise CPE President Aaron Thompson on matters of interest to the faculty. The group will share information from their respective institutions and provide valuable insight to CPE's president on state-level priorities. Members will also serve as a conduit of information between CPE and their institutions.
Members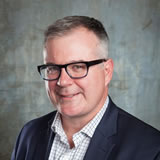 Luke Bradley
Luke Bradley is an associate professor in the Department of Neuroscience at the University of Kentucky. He completed his undergraduate studies and received his doctorate in biochemistry from Ohio State University. He is also affiliated with the UK's Lewis Honors College, Neuroscience Major Executive Committee, Brain Restoration Center, and Academic Preparation and Placement Advisory Board. Bradley also founded the UK's NIH-funded STEM Through Authentic Research Training Program, a university-community partnership focused on the student success of first generation and underrepresented populations in STEM. He formerly was a Council of Science and Technology Postdoctoral Research and Teaching Fellow at Princeton University, where he received training in STEM educational and mentoring approaches. Bradley was named the UK's Undergraduate Research Mentor of the Year in 2018, as well as the Chellgren Endowed Professor for his excellence in teaching and research.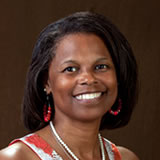 Robin Brown-Ayers
Robin Brown-Ayers graduated from Fort Knox Hight School in 1982. She holds several undergraduate degrees from Western Kentucky University including a Bachelor of Science in computer science, and Bachelor of Arts in mathematics, and a Bachelor of Science in secondary education. She has obtained two master's degrees, one in education and the other in mathematics from Western Kentucky University. In addition, she has a doctorate (ABD) in mathematics education from Ohio State University. She has been an educator at in the Mathematics Department of WKU since 1991, specializing in courses from general math courses, mathematics education, and business mathematics courses. She is a proud mother of two children, both Kentucky college graduates. She loves sports, teaching, education, and the WKU Hilltoppers.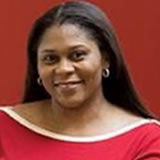 Monica Burke
Monica Galloway Burke is a professor in the Department of Counseling and Student Affairs at Western Kentucky University. She also currently serves as a Fellow for the Center for Innovative Teaching and Learning's Community of Practice for Diversity, Equity, and Inclusion in Teaching and as a Provost's Fellow for Diversity, Equity and Inclusion. Burke has authored numerous peer-reviewed articles in scholarly journals and authored or contributed chapters to various books. Additionally, she has conducted numerous workshops and presentations at the international, national, regional, state, and local levels, currently serves and has served on editorial boards of professional journals as a co-editor, associate editor and reviewer, and has supervised numerous research theses, dissertations, and research projects.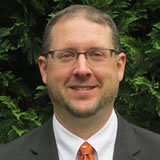 John Farrar
John Farrar is an associate professor of chemistry at Northern Kentucky University. A native of Tennessee, Farrar graduated high school from Williamsburg in southeast Kentucky before earning a Bachelor of Science in chemistry from Western Kentucky University and an Master of Science and doctorate in organic materials chemistry from Vanderbilt University. Farrar has experience teaching general and organic chemistry and has served as a department chair and director of a STEM education center. He currently concentrates on collegial governance on faculty and university committees as well as serving as Faculty Senate President. Farrar's professional interests target teaching and learning for every student in chemistry using technology and active-learning approaches.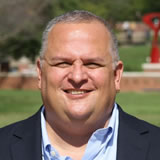 Jay Gabbard
Jay Gabbard is a social work professor at Western Kentucky University. He has a Bachelor of Arts from Washington and Lee University (BA), a Master of Social Work from the University of South Carolina and a doctorate from the University of Alabama. A proud Samoan American, he teaches courses in cultural competency, human behavior, statistics, research methods, and forensic social work. He has conducted research and published in the areas of homelessness, diversity pedagogy, faculty and student mental health, and social work with Pacific Islanders. He currently serves as Vice-Chair of NAMI Bowling Green, Vice Chair of Phi Alpha Social Work Honor Society International, and on the Board of Directors of the International Center of Kentucky.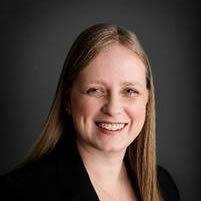 Shannon Hankins
Shannon Hankins is currently serving as the Program Coordinator for the Interdisciplinary Early Childhood Education program at Ashland Community and Technical College in Ashland, KY. Before entering higher education, she served as a teacher, instructional coach, and early childhood specialist. Shannon is passionate about innovative approaches to teaching and learning and educational leadership.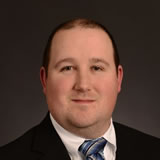 Flint Harrelson
Flint Harrelson is an associate professor of animal science in the Department of Agricultural Sciences at Morehead State University. Harrelson has credentials in ruminate nutition; a masters degree from the University of Nebraska – Lincoln and his doctorate from New Mexico State University. He teaches at both the undergraduate and graduate levels and has conducted applied research with the MSU beef and swine herds. His leadership experiences includes service on a number of departmental, college and university committees. Harrelson has worked extensively with undergraduate students to identify and secure internships, supervised hands-on learning projects/independent studies, and has supervised numerous students as undergraduate research fellows through his applied research program.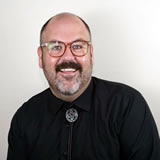 Kyle Mahan
Kyle Mahan is an assistant professor and the academic clinical coordinator of the respiratory therapy program for Jefferson Community and Technical College. He is working on his doctorate. Prior to becoming an educator, Mahan gained experience as a practicing respiratory therapist. Mahan serves as President Elect of the Kentucky Society for Respiratory Care, where he advocates and helps in advancing the practice of respiratory care in Kentucky.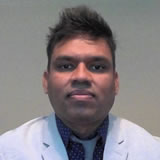 Viren Patel
Viren Patel is an associate professor of mathematics at Southcentral Kentucky Community and Technical College. He has his Bachelor of Science in middle school education and Master of Arts in secondary education mathematics and statistics from Eastern Kentucky University. He is of South Asian descent, born in India, moving to the United States in 1993. When he arrived here in the U.S., he did not speak any English, but considers himself fortunate to have amazing teachers along the way in middle and high school who did not give up on him. He chose this career path, which includes serving as a middle school math instructor at Danville Bate Middle School, because it gives back to the community, and what better way to do that than educating America's youth.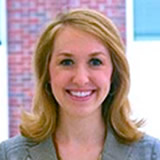 Beth Polin
Beth Polin is an associate professor of management at Eastern Kentucky School of Business. She has Bachelor of Arts in Economics from DePauw University and a doctorate in labor and human resources from Ohio State University. Polin teaches undergraduate and graduate level courses in organizational behavior and human resources management, as well as is a researcher, author and presenter. Beyond the classroom and research lab, she is active in numerous university, college, and department committees, as a faculty advisor to the Patterson Scholars student organization, and as a peer mentor to faculty as a Faculty Innovator. Polin has been recognized for her accomplishments in teaching, research, and service, most recently as the New Educator Award recipient.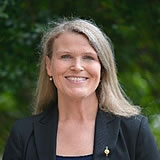 Melony Shemberger
Melony Shemberger is associate professor of journalism and mass communication in at Murray State University and serves as faculty regent. She holds a a doctorate of education from Tennessee State University, and is pursuing a master's in instructional systems design at the University of Kentucky. Shemberger was a 2019 Bluegrass Academic Leadership Academy Fellow, a 2017 Scripps Howard Academic Leadership Academy Fellow, and a 2014 Reynolds Journalism Institute Business Journalism Professors Seminar Fellow. A lifetime member of The Honor Society of Phi Kappa Phi and chapter president, Shemberger served on the national board of directors. At Murray State, Shemberger was a faculty teaching fellow from 2015-17 and was interim director of the Faculty Development Center in 2016. She also teaches in the Governor's Scholars Program.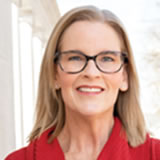 Evelyn Thrasher
Evelyn Thrasher is the Associate Dean of the Gordon Ford College of Business and a professor of information systems at Western Kentucky University. Thrasher was a first-generation college student and earned a bachelor's degree in mathematics from East Tennessee State University and an MBA and PhD in Management of Information Technology and Innovation from Auburn University. Thrasher is a member of the Southcentral Kentucky Community and Technical College Business Administration Advisory Board, a member of the Warren Central High School Business Advisory Council, a 2021 Bluegrass Academic Leadership Academy Fellow, and a member of the Leadership Kentucky Class of 2018. As part of her role as associate dean, Thrasher oversees the AACSB accreditation processes for the Gordon Ford College of Business and is also serving as an AACSB accreditation mentor for Pontificia Universidad Javeriana, in Bogota.