The Council on Postsecondary Education coordinates change and improvement in Kentucky's postsecondary education system as directed by the Kentucky Postsecondary Education Improvement Act of 1997.
Established as part of the education reforms set forth in the Postsecondary Education Improvement Act of 1997, the Council on Postsecondary Education is Kentucky's statewide postsecondary and adult education coordinating agency. The Governor appoints the Council members, which include 13 citizens, one faculty member and one student member; the Commissioner of Education is an ex-officio member. A supporting state agency is attached to the Governor's Office and run by the President, who is appointed by Council membership.
Mission
The Council on Postsecondary Education is Kentucky's adult and higher education coordinating agency committed to strengthening our workforce, economy and quality of life. We do this by guiding the continuous improvement and efficient operation of a high-quality, diverse, innovative, accessible and affordable system of postsecondary education.
Our Units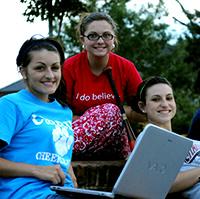 Kentucky Virtual Library
The Kentucky Virtual Library (KYVL) serves as the state's hub for online research resources. Supported and managed by the Council, the program makes these resources available to Kentucky libraries at a fraction of retail cost. Participation is open to public and private schools, college, university and public libraries, hospitals, and more. KYVL offers resources for elementary and high school students, college and career, and lifelong learning. As an online provider, KYVL serves all areas of Kentucky, including rural areas where student access to large-scale libraries may not be possible. KYVL also facilitates librarian training, resource sharing and interlibrary loan for Kentucky's libraries.
Kentucky Virtual Campus
The Kentucky Virtual Campus (KYVC) is a service of the Council aimed at promoting online education. This initiative provides web access to a comprehensive catalog of online courses and degrees offered at Kentucky public and private colleges.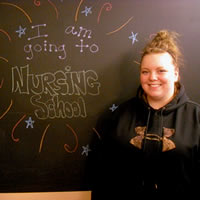 Kentucky Adult Education
Kentucky Adult Education (KYAE) is a unit of the Council that provides free adult education services throughout the Commonwealth. KYAE prepares individuals for educational and employment success through its standards-based instruction, which covers everything from foundational academic skills and GED test preparation to college and career preparation. It is KYAE's vision that, through its services, Kentuckians will experience a higher standard of living and quality of life through increased educational attainment.