President's Message: College affordability is key to Kentucky's economic future
April 11, 2023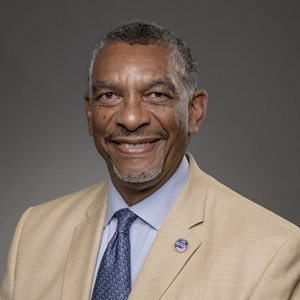 According to Forbes, student loans now comprise the largest chunk of U.S. non-housing debt, more than credit cards or auto loans. At a time when postsecondary education and training are essential to long-term economic security, college is becoming financially inaccessible to our most vulnerable populations.
If left unchecked, declines in college access will lead to greater income inequality, making it all but impossible for everyday Kentuckians to get ahead. That is why one of the focus areas of CPE's 2022-2030 Strategic Agenda is higher education affordability.
Affordability is key to not only attracting students to our colleges and universities, but also retaining them once they enroll. We will be releasing a report in the coming weeks that quantifies the amount of unmet financial need that causes students to leave school. One striking statistic that came out of our study is that around 70% of first-year Kentucky students have some unmet financial need.
When we think of affordability, most people probably think of tuition and fees. To keep tuition and fee increases at record lows over the past four years, the Council set undergraduate tuition and fee ceilings that resulted in an average annual increase of 1.4% per year, or about one-third of the prior period's growth rate.
But there's more: We also must ensure students have the resources they need to meet their basic needs. Our Kentucky Student Success Collaborative is working on this problem through their Basic Needs Action Network, a group of stakeholders seeking to understand student basic needs services, processes, policies and experience focusing on food security, housing security and financial stability at college and university campuses in Kentucky. The goal of the project is to identify opportunities to increase access to public benefits and basic needs services for students – with a focus on students of color, students with low income, students in rural areas and adult learners.
Most recently, we worked with the Legislature on House Bill 200, which will create a healthcare workforce fund with a public-private partnership administered by CPE. Most of the money in the fund will support scholarships for students pursuing careers in healthcare. This fund is part of the efforts of our Healthcare Workforce Collaborative, led by Dr. Leslie Sizemore, which works to smooth the pathway to healthcare careers for Kentucky students with an eye toward affordability.
We can't have a strong, educated workforce if we leave anyone behind. Ensuring that all Kentuckians have access to the education they need to live productive, fulfilling lives is at the center of everything we do at CPE.