CPE analyst wins award for her work at UK International Center
January 07, 2021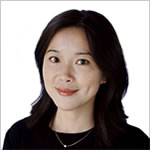 An analyst for the Kentucky Council on Postsecondary Education has received recognition from an international educators group for her efforts to support diversity and promote cross-cultural experiences.
The NAFSA: Association of International Educators recently awarded Jie "Grace" Dai with the Region VI Champion of Diversity and Inclusion in International Education award. The honor recognizes professionals who work to enhance access, broaden perspectives, and celebrate the diversity of the international education community. Region VI includes Kentucky, Indiana and Ohio.
Dai has served as CPE's senior associate for data and advanced analytics since May 2020, and most recently led and authored a study on the impact of dual credit experiences. However, she received the award thanks to her earlier work with the University of Kentucky International Center.
Her efforts included supporting Chinese high school students at summer camps and guiding K-12 teachers, administrators and UK students on trips to China. As a graduate student at UK, she also assisted with orientations for international students and participated in cross-cultural training workshops for students, faculty and staff.
Nominators also applauded her dissertation, "Understanding Education Abroad with Advanced Quantitative Methodologies: Student Profiles and Academic Outcomes," for helping institutions better serve diverse populations.
Dai called the award an "honor and surprise" and thanked her mentors and colleagues at UK's International Center.
"I'm extremely grateful for our progress in supporting underrepresented and underserved students and enhancing diversity within the international education community," she said. "No matter how difficult the situation, I am always amazed at the dedication and creativity of our education professionals, which has allowed international learning to continue to thrive amid the pandemic."