CPE launches series of research briefs to highlight key findings in Dual Credit report
October 08, 2020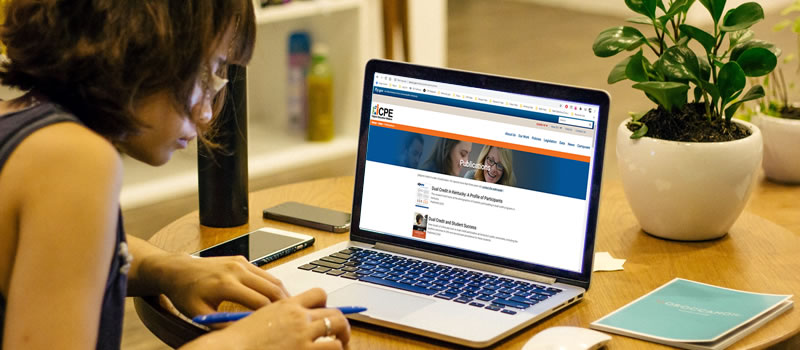 The Kentucky Council on Postsecondary Education is releasing a series of six research briefs over the next three months focused on the impact of dual credit courses and how more support for dual credit programs could help narrow achievement gaps in Kentucky.
The briefs provide a follow up to CPE's major research project into dual credit earlier this year. Researchers found that enrollment in dual credit has surged more than 75% since 2014, helping drive up academic performance and college persistence, especially among low-income students.
Each brief in the series will focus on a specific set of findings in the research project, including how outcomes varied by gender, income and minority status. The goal is to offer a quick, easy-to-digest reference for families, policymakers, legislators and other stakeholders.
The first brief, "Dual Credit in Kentucky: A Profile of Participants," shows that enrollees are more likely to be female and less likely to be an underrepresented minority student, among other findings: http://cpe.ky.gov/data/reports/dualcreditbrief-1.pdf.
The second brief, called "Dual Credit in Kentucky: Effects on Persistence and GPA," shows that dual credit students are more likely to persist to a second year of college and earn higher grades during their first year. The brief is available at: http://cpe.ky.gov/data/reports/dualcreditbrief-2.pdf.
Two key policy initiatives have contributed to growing participation in recent years; Kentucky implemented a statewide dual credit policy and a dual credit scholarship in 2016 to improve participation.
Based on the results of this year's research project, CPE is recommending that Kentucky take additional steps to improve dual credit opportunities, including an even stronger collaborative outreach to middle and high school students, particularly those in low-income and minority groups.
CPE also recommends that Kentucky provide more dual credit courses during the school day and additional financial assistance to help low-income students cover costs.
Read CPE's full report: "Dual Credit and Student Success: The Effect of High School Dual Credit on Educational Outcomes at Kentucky Public Universities."