Student Success Summit turns ideas into action
March 09, 2023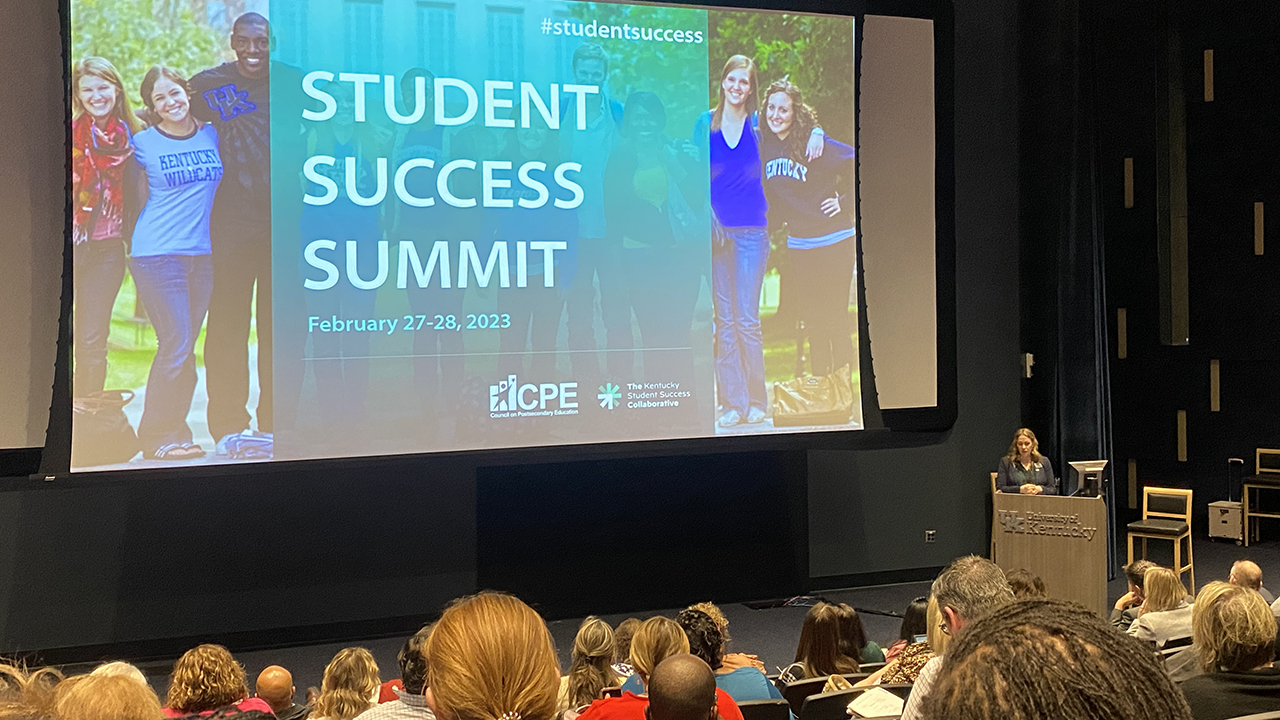 More than 550 higher education professionals gathered virtually and in-person Feb. 27-28 at the University of Kentucky for the annual Student Success Summit. The summit was hosted by CPE's Kentucky Student Success Collaborative, a first of-its-kind statewide program working with both community colleges and universities to support greater degree completion and successful transition into early career attainment. The theme of the summit was Ideas into Action.
Campus presidents, provosts, deans, faculty, staff, board members and leaders from national foundations and organizations heard from keynote speakers and convened in small groups to discuss strategies to support student success. The summit's breakout sessions were divided along the Student Success Collaborative's Student Success Framework.

Attendees who participated in the Connect the Path breakout sessions were introduced to CPE's new transfer strategy and discussed how to facilitate the seamless transfer of students and credits among institutions.
The Chart the Path breakout sessions addressed transforming the gateway course experience for students. In this interactive workshop, Gardner Institute staff drew on their course redesign expertise—derived from work with hundreds of colleges and universities across the country—to help participants with their own gateway course improvement efforts.
The Continue the Path group addressed meeting students' basic needs, including challenges students face accessing and completing a college credential due to affordability and living costs. They explored how connecting students to public benefits complements existing campus efforts to help students succeed.
In the Complete the Path breakout sessions, participants discussed incorporating essential skills in their curricula. The session was based on the Transparency in Learning and Teaching (TILT) project, which aims to advance equitable teaching and learning practices that reduce systemic inequities in higher education. It does this by promoting students' understanding of how they learn and the relevance of their learning, as well as enabling teachers to share data about students' learning by coordinating their efforts across disciplines, institutions and countries.
---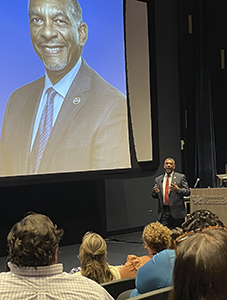 "We've got to get on the same page about the value proposition. We are the group that defines for our students why higher ed matters for career and life. That's why we must concentrate on the whole student, the whole career, the whole life."
- CPE President Aaron Thompson at the Summit
---
Learn more about the Kentucky Student Success Collaborative's Student Success Framework and initiatives at kystudentsuccess.org.