Date/time: 1 p.m. ET, Friday Aug. 21
Join the Council on Postsecondary Education, in partnership with Emsi, for a webinar to discuss the recent report, Healthcare Sector Analysis in Kentucky, with panelists representing nursing, healthcare and higher education sectors.
The presentation will look at the challenges of meeting the demand for nurses and other healthcare workers in Kentucky, including:
Job growth projections.
Comparing the annual number of job openings and graduates.
Alumni migration analysis.
Wages.
Recommendations for academic preparation programs.
Policy and campus partners, as well as business groups, the media and the public, are invited to participate. Participants may ask questions during the webinar by posting in the comment section below the YouTube broadcast.
Registration for this event has closed, however you can access the webinar using this link: https://www.youtube.com/watch?v=qoc7jSs5OAM&feature=youtu.be.
Featured speakers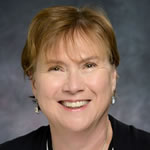 Julie Marfell
Julie Marfell is a nursing leader, educator, and family nurse practitioner, serving as an associate professor at the University of Kentucky College of Nursing in the Executive/Clinical Leadership Track. She has participated on state and national boards of directors for nursing organizations and is currently the vice president for the Kentucky Nurses Action Coalition, leading the nursing workforce committee.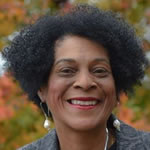 Delanor Manson
Delanor Manson is the CEO of the Kentucky Nurses Association. With lifelong service in the areas of nursing education, advocacy, research and support, Manson has served as associate vice president of research and design at Hosparus Health and deputy secretary for the Kentucky Cabinet for Healthcare Services. In addition to her workforce experience, she was a member of the U.S. Navy for 27 years, achieving the rank of captain.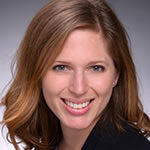 Anna Brown
Anna Brown is an economist and the director of higher education consulting at Emsi, where she has conducted economic impact studies and managed high-profile projects over the past eight years. She is also experienced in conducting workforce gap analyses and regional cluster economic analyses for higher education, workforce investment boards and economic development organizations.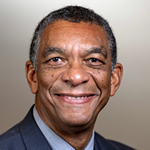 Aaron Thompson
Aaron Thompson serves as the Council's president, and has extensive leadership experience within the private and non-profit sectors and is a highly sought-after national speaker. His healthcare experience includes service in several capacities on hospital boards, including Baptist Health and Pattie A. Clay Hospital.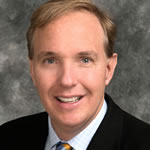 David Mahan
David Mahan is the associate vice president of data, research and advanced analytics at the Kentucky Council on Postsecondary Education. With 15 years of executive leadership in data and analytics, he leads the state's monitoring of higher education progress, which includes the state's postsecondary education interactive data center, which includes interactive tools that track campus and state progress on key metrics.