Kentucky's State Universities and KCTCS
Eastern Kentucky University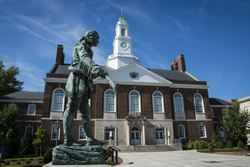 Eastern Kentucky University, founded in 1906, is a regional comprehensive university offering general and liberal arts programs, pre-professional and professional preparation at both the undergraduate and graduate levels. Located in Richmond, with regional campuses in Danville, Corbin and Manchester, EKU has long been known as a "School of Opportunity." Approximately 17,000 students attend Eastern, which is in the midst of the most ambitious campus revitalization initiative in its history.
---
Kentucky Community and Technical College System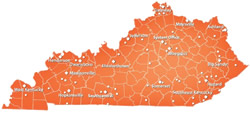 The Kentucky Community and Technical College System (KCTCS) is the Commonwealth's largest provider of higher education, online education and workforce training. Our 16 colleges and more than 70 locations offer programs for students who want to transfer to one of our four-year partners and career education for those who want to earn credentials and go to work quickly.
---
Kentucky State University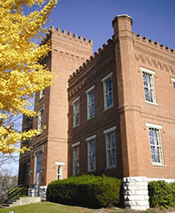 Kentucky State University, building on its legacy of achievement as a historically black, liberal arts and 1890 Land Grant University, prepares a diverse population of traditional and nontraditional students to compete in a multifaceted, ever-changing global society. Located in Frankfort, KSU offers associate degrees in two disciplines, baccalaureate degrees in 24 disciplines, master's degrees in eight disciplines, and a doctorate in nursing. KSU has 129 faculty members and more than 1,700 students.
---
Morehead State University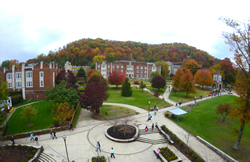 Morehead State University (MSU) is a comprehensive public university with robust undergraduate and graduate programs, emerging doctoral programs, and an emphasis on regional engagement. MSU aspires to be the best public regional university in the South through a commitment to academic excellence, student success, building productive partnerships, improving infrastructure, enhancing resources, and improving enrollment and retention.
---
Murray State University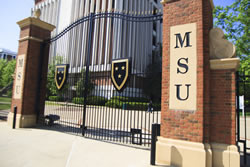 Founded in 1922, Murray State University serves as a nationally recognized residential comprehensive university with a strong extended campus and online presence, offering high-quality associate, baccalaureate, master's, specialist and doctorate degrees. Murray State emphasizes student-centered learning and educational experiences that include first year experience, the Honors College, internships, study-abroad programs, service learning, research and creative projects, residential colleges and student organizations.
---
Northern Kentucky University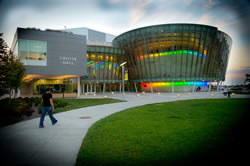 Northern Kentucky University is a major metropolitan university enrolling more than 14,000 associate, undergraduate, graduate, professional and doctoral students in six colleges - the College of Arts and Sciences, the Haile/US Bank College of Business, the College of Education and Human Services, the College of Health Professions, the College of Informatics and the Chase College of Law. Located just seven minutes south of downtown Cincinnati, NKU's innovative academic programs and strong commitment to student success both in the classroom and beyond have helped the university earn the designation of one of America's Best Colleges by Forbes magazine for eight consecutive years.
---
University of Kentucky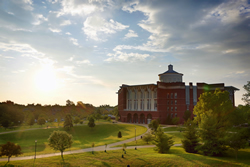 The University of Kentucky is one of eight universities in the U.S. with colleges of agriculture, engineering, medicine, and pharmacy on one campus, leading to innovative undergraduate education and research and groundbreaking discoveries. The state's land-grant, flagship university has a $3.5 billion budget where more than 30,000 students choose from over 200 majors and degree programs across 17 colleges. UK aims to become one of the country's leading research campuses.
---
University of Louisville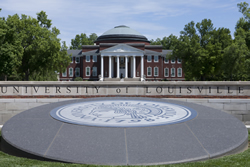 The University of Louisville is a state-supported research university located in Kentucky's largest metropolitan area. The university has three campuses. The 287-acre Belknap Campus is three miles from downtown Louisville and houses seven of the university's 12 colleges and schools. The Health Sciences Center is situated in downtown Louisville's medical complex and houses the university's health-related programs and the University of Louisville Hospital. The 243-acre Shelby Campus is located in eastern Jefferson County.
---
Western Kentucky University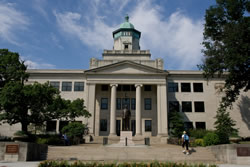 WKU is home to many highly ranked and nationally-recognized academic programs such as journalism and broadcasting, education, engineering and business. More than 20,000 students grace our campuses in Bowling Green, Glasgow, Owensboro and the Elizabethtown area. Our hilltop campus is a place of beauty, spirit, adventure and opportunity. It embraces a proud heritage and a bold, ambitious vision to become A Leading American University with International Reach.