Higher EDquity Webinar: Understanding Intersectionality to Advance Postsecondary Education in the Commonwealth
Noon ET, Tuesday, Aug. 31
Everyone on a college campus identifies as a member of multiple social categories - from race to income to religion to any number of things. The overlapping and intersection(s) of these categories not only define who they are, but also may unfortunately serve as a basis for oppression or marginalization.

Dr. Mitchell will (re)introduce participants to the concept of intersectionality and examine how the intersections of gender, race, class, sexual orientation, physical ability, etc. might impact how students and faculty are viewed, understood, and treated. Discussion will focus on how institutions can use intersectionality to advance inclusion and equity for student success.
About our featured speaker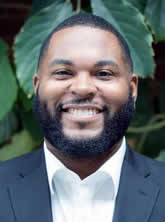 Dr. Donald "DJ" Mitchell, Jr.
Mitchell is Bellarmine University's inaugural chief diversity, equity and inclusion officer. He has also served as a full professor of education and chaired the M.Ed. in higher education leadership and social justice program. In his role, Mitchell often draws on his scholarship that explores identity and intersectionality within higher education contexts. He also develops and monitors key performance indicators that demonstrate the university's progress in diversity, equity, and inclusion.
Mitchell holds a Ph.D. in educational policy and administration with a concentration in higher education from the University of Minnesota—Twin Cities, a master's degree in educational leadership from Minnesota State University, Mankato, and a Bachelor of Science degree in chemistry from Shaw University.