2023 Higher EDquity Symposium
Cultivating a Commonwealth for ALL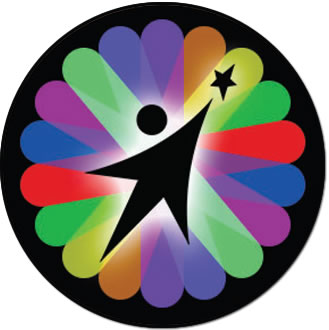 Nov. 13-14, 2023, hosted by Eastern Kentucky University
Join us for Kentucky's signature higher education DEI event! Sessions will focus on recruiting and retaining students from all backgrounds, cultivating campus environments that foster a sense of belonging, strategies for equipping students with the skillset to thrive in today's workforce, and other emerging topics relevant to diversity, equity, and inclusion in higher education.
Registration is now closed.
---
Logistics
Free parking is available in the Alumni Coliseum parking lot. Sessions will take place either in the Powell Student Center or the Whitlock Auditorium.
---
Agenda at a Glance
Monday, Nov. 13, 2023 – Pre-conference Sessions
9 a.m.: Registration in Whitlock Auditorium
10 a.m. – 12 noon: Session 1 - Dr. Shawna Patterson in Whitlock Auditorium
12 p.m.: Lunch
1 – 3 p.m.: Session 2 – Dr. Vanessa Sansone in Room 229 of the Powell Building
3:15 p.m. – 5:15 p.m.: Session 3 – Dr. Roger Cleveland in Room 229 of the Powell Building

Tuesday, Nov. 14, 2023
8 a.m.: Registration in Whitlock Auditorium
8:45 - 9:45 a.m.: Opening session: Panel discussion in Whitlock Auditorium
10 - 11 a.m.: Round 1 breakout sessions in the Powell Student Center/Powell Building
11:15 a.m. - 12:15 p.m.: Round 2 breakout sessions in the Powell Student Center/Powell Building
12:15 p.m. – Networking lunch in the Powell Student Center/Powell Building
1:30 - 2:30 p.m.: Session 2 – Keynote speaker: Dr. Vanessa Sansone in Whitlock Auditorium
2:30 - 3 p.m.: Closing session and awards presentations in Whitlock Auditorium
Program
Evaluation
---
Speakers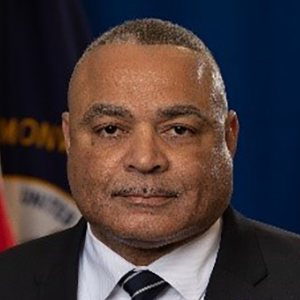 Lt. Col. Whitney Allen
Lt. Col. Whitney Allen is the seventh Commissioner of the Kentucky Department of Veteran Affairs (KDVA). Allen has served in various military organizations and military locations. His assignments include three combat tours in Afghanistan/Kuwait, peacekeeping mission in Bosnia, training exercise in Kingdom of Jordan, tour in Germany and various assignments throughout the United States. He is a Louisville Week of Valor 2020 Honoree, Humana's Boots on the Ground Honoree, Louisville Business First 2019 "Salute to Veterans" honoree LTC Allen holds membership/leadership positions in local and national veteran organizations, and is an advocate for veteran inclusion in the workforce.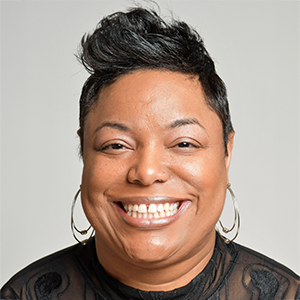 Angela Brandford-Stevenson
Angela Brandford-Stevenson serves as the HR Director for Beam Suntory where she leads talent, culture, and development for their Frankfort Operations and is also responsible for Kentucky DEI. Angela is an advocate, leader, and mentor facilitating diverse workspaces to promote equity for all persons. Outside of her role at Beam Suntory, she actively engages in her community, holding leadership positions with Women in Manufacturing (WIM) Kentucky Chapter, Jack and Jill of America, Incorporated, and The Links Incorporated. Angela is also a proud member of Alpha Kappa Alpha Sorority, Incorporated. She also sits on the Board for Health Point and the Kentucky Nurses Foundation. In her free time, she showcases her creativity as a freelance event planner and master craft artist.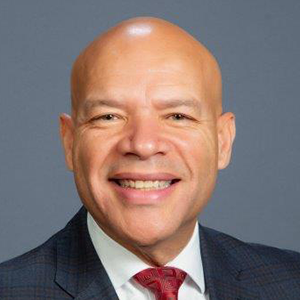 Troy J. Broussard
Troy J. Broussard is the State Director with AARP Kentucky and works to enhance the lives of the 50+ community throughout the state and is currently based in Louisville. Broussard has experience leading AARP's National Veterans & Military Families Initiative (VMF) and extensive experience recruiting, training, and collaborating with AARP Volunteers. He is committed to communication, collaboration, diversity & inclusion, and consultation. Broussard's military experience includes serving in Desert Storm. He holds a Bachelor of Arts degree in political science from the University of Louisiana at Lafayette and an MBA from Southeastern Louisiana University.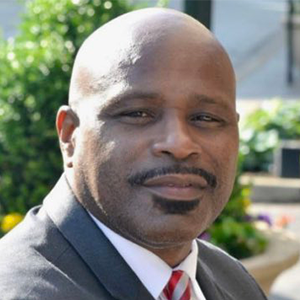 Dr. Roger Cleveland
Dr. Roger Cleveland is a professor and the Director of Diversity and Faculty Development at Eastern Kentucky University. He has spent more than 20 years in K12 and higher education, and has published nearly two dozen equity, inclusion and education-related peer-reviewed research articles. He also is a renown speaker on DEI in Kentucky and nationwide. Cleveland has received numerous awards, and is considered a "Teacher Making a Difference" at EKU. Cleveland has a Doctor of Educational Foundations from the University of Cincinnati, a master's degree in sociology of education from Union College, and a bachelor's from Morehead State University.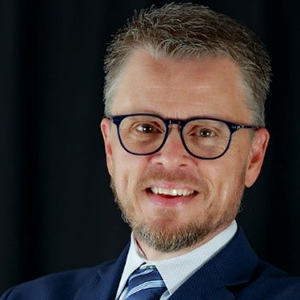 Johnny W. Collett
Johnny Collett is deputy director at the University of Kentucky's Human Development Institute (HDI). Before joining HDI, Collett served as Assistant U.S. Education Secretary for the Office of Special Education and Rehabilitative Services in Washington, D.C. Prior to that, Collett served as program director for special education outcomes at the Council of Chief State School Officers in Washington, D.C. Collett has also previously served as a division director and state special education director at the Kentucky Department of Education, and as a high school special education teacher.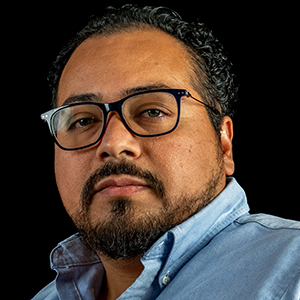 Dr. José Gómez-Becerra
Dr. José Juan Gómez-Becerra is an Associate Professor of Spanish and Latinx Studies in the Department of Language and Cultural Studies, Anthropology, and Sociology at Eastern Kentucky University. He is the director of The Bobby Verdugo & Yoli Ríos Bilingual Peer Mentoring and Tutoring Center (El Centro) and the Spanish Program Coordinator at EKU. He serves as a faculty innovator at EKU, was a fellow for CPE's 2021 Academic Leadership Development Institute, and served as Faculty in Residence for Housing and Student Life. In spring 2022, he won EKU's Faculty Leadership Award. He has presented his research at national and international conferences and co-authored various publications with EKU colleagues on relationship rich education. His research focuses on Latinx cultural production in Spanish with a focus on Chicana/o literature. In 2023, won the International Latino Book Award for the translation and publication of America Ocupada (2022) by the University of Valencia Press.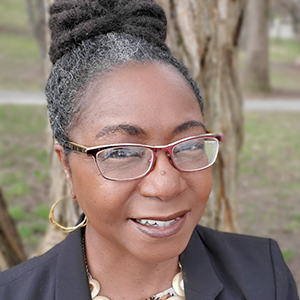 Dr. Vanessa Hunn
Vanessa Hunn has over 20 years of experience in higher education. She is associate dean in the College of Health and Human Services at Northern Kentucky University. In her current leadership role, she is part of the college Strategic Planning Council that developed the five-year plan currently implemented. She also serves as chair of the college's Inclusive Excellence Council, leading the team in the development of faculty and staff diversity, equity, and inclusion initiatives. Additionally, Dr. Hunn has served on the NKU Reappointment, Promotion and Tenure Equity Workgroup, designed to examine policy and procedures to assure equitable and culturally inclusive evaluation of Black and Brown faculty. She has presented on higher education and social justice issues at local, national and international platforms. She has numerous publications in the areas of Black faculty retention at predominately White institutions.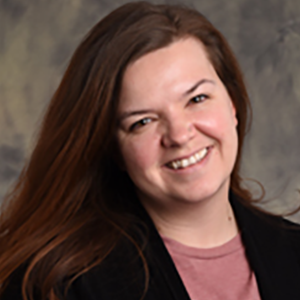 Dr. Rae Loftis
Rae Loftis, EdD, is a white, queer, temporarily able-bodied woman serving access, belonging and student affairs at Eastern Kentucky University. She is an action researcher and feminist scholar interested in critical auto/ethnographic research, collaborative writing and collective ideation to explore and engage pathways to freedom. She centers Black feminisms and queer frameworks in her education and liberation praxis.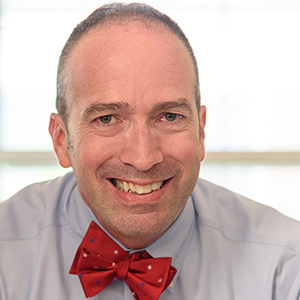 Dr. Patrick Lee Lucas
An award-winning teacher, Patrick Lee Lucas leads seminars, teaches lecture courses, and facilitates studio interactions by engaging in community conversations and encouraging students to think about the place of design in the world. From 2002-2013, he taught in the Department of Interior Architecture at the University of North Carolina at Greensboro, served as both an honor's college and service-learning fellow, and directed the university's faculty teaching and learning commons. From 2013-2018, he was director of the School of Interiors. At UK, he has served as a provost faculty fellow in student success, as well as chair of the UK Core Education Committee and a member of the SACS Accreditation Work Group. In 2014, he published Modernism at Home, a catalog profiling the work of architect Edward Loewenstein. His book Athens on the Frontier: Grecian-Style Architecture in the Splendid Valley of the West, 1820-1860 was published in March 2023 by the University Press of Kentucky.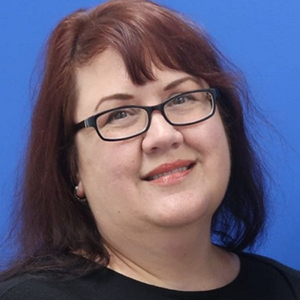 Dr. Lisa Mauthe
Dr. Lisa Mauthe is currently the Director of Financial Wellness at Cincinnati Works, a non-profit focused on assisting individuals and families on their journeys toward self-sufficiency. She has been in the non-profit sphere for over 10 years in the Greater Cincinnati area. Prior to that, she worked at an artist representative company in Boston. In addition to running her own organization offering financial literacy programming, she works with a local youth organization driven to reduce gun violence and offer opportunities to young people. Lisa earned her undergraduate degree in music from the University of Wisconsin, graduate degree in English, American literature and language from Harvard University, and doctorate in educational leadership from Northern Kentucky University. Some of her research elevates the voices of Black men with incarceration history with respect to their financial lives.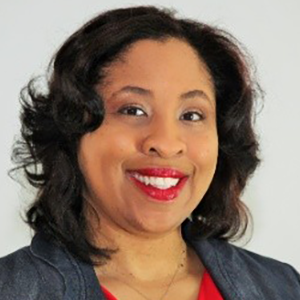 Dr. Dawn CheNeen Offutt
Dr. Dawn CheNeen Offutt is the executive director of Initiatives for Diversity, Equity and Inclusion at the Kentucky Council on Postsecondary Education, where she leads the work in the division, which includes implementing the institutional diversity plan review process, and coordinating statewide efforts around cultural competence. She has worked in education in various capacities for over 20 years. Prior to role in DEI, she was a senior associate for the Council and was responsible for coordination of the Dual Credit Policy for Kentucky postsecondary institutions and monitored the implementation of accelerated and corequisite program models and postsecondary interventions for students not meeting readiness benchmarks. She also served as the Director for Program Services for GEAR UP Kentucky 3.0 where she was responsible for ensuring the effective in-school delivery of the GUK 3.0 strategies and directing the program staff in each of the six GUK 3.0 regions. Prior to joining the council, she worked for seven years as an education administration consultant in the Division of Consolidated Plans and Audits for the Kentucky Department of Education, where she monitored Title I Programs in her assigned districts, approved comprehensive school/district improvement plans, served as the state liaison for private and homeschools, and served as the co-director for supplemental educational services. She also taught French and Spanish at Southern University Laboratory School for three years and French at Grambling State University for four years. She received her Bachelor of Arts in French with a minor in Spanish from Grambling State University, her Master of Arts in French Linguistics from Louisiana State University and her Doctorate in Education from the University of Kentucky.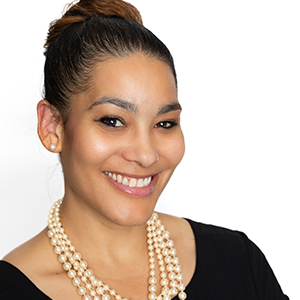 Dr. Shawna Patterson-Stephens
Shawna Patterson-Stephens serves as Vice President for Inclusive Excellence and Belonging at Central Michigan University. Her research interests include Black and Latinx issues in higher education, media influences in the postsecondary sector, and critical theory in higher educational contexts. Patterson-Stephens is currently a co-PI in a national project examining the experiences of Black doctoral women in higher education. She is editor of the forthcoming volume, "Dirty Computer: Black Cyberfeminism in the Digital Age" and is also co-editor of "Advancing Inclusive Excellence in Higher Education." Patterson-Stephens is an active board member for the CMU Research Corporation, as well as the Melvin C. Terrell Educational Foundation, where she also serves as treasurer. Dr. Patterson-Stephens is a proud member of NCNW, the NAACP, Alpha Kappa Alpha Sorority, Incorporated, The Links, Incorporated, and Jack & Jill of America, Incorporated.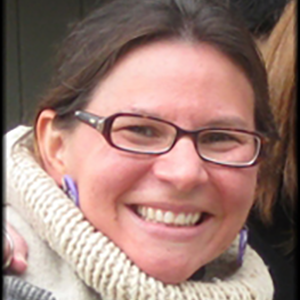 Dra. Abbey Poffenberger
Abbey Poffenberger is a professor of Spanish and chair of the Department of Language and Cultural Studies, Anthropology, and Sociology at Eastern Kentucky University. She has co-founded several initiatives for Latinx student success at EKU, including Camino Camp to Success for high school students, the Bobby Verdugo and Yoli Rios Bilingual Peer Mentor and Tutoring Center, and the Puente Bridge program for freshmen Latinx students. Her research focuses on high-impact practices and service learning, and strategies for increasing the recruitment, retention, and graduation rate of underrepresented and underserved students, with particular emphasis on the Latinx community. Poffenberger currently serves as the secretary and co-founder of the non-profit CRECE Coalition for Radical Empowerment, Connections, and Education. She served as co-chair of the President's Inclusive Excellence Advisory Council and is actively engaged in Diversity, Equity, and Inclusion initiatives at EKU.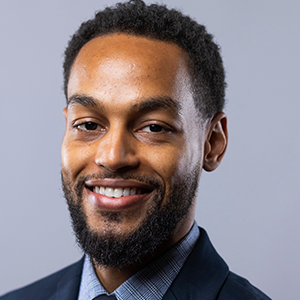 David Robinson
David Robinson is the assistant director in the Center for Graduate and Professional Diversity Initiatives (CGPDI) at the University of Kentucky. His role focuses on retention and campus engagement. The concentration of his efforts is wrapped around mentorship, professional development, campus networking, and student wellness. David earned his masters degree in counseling psychology from the University of Kentucky in 2022. He also worked as a graduate assistant in the Graduate School. He also held a leadership role as the president of the Black Graduate and Professional Student Association.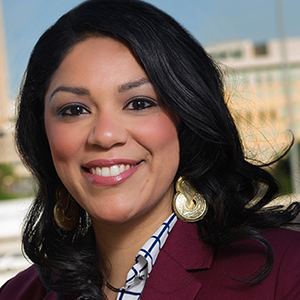 Dr. Vanessa A. Sansone
Vanessa A. Sansone is an assistant professor in the Department of Educational Leadership and Policy Studies at The University of Texas at San Antonio (UTSA). She is an expert on racial, spatial and class disparities related to higher education student retention, access, success, and how institutional, state, and national policies impact these issues. In her scholarship, she uses critical lenses that are drawn from the fields of demography, sociology and geography to explore how (in)equity structures the experiences and outcomes for diverse student populations and institutions. Her areas of research interest focus on understanding college affordability, Hispanic-Serving Institutions, governance structures and the geography of postsecondary opportunity, especially for students from Latinx, military-affiliated and rural backgrounds. Sansone's work has been featured at several national conferences and been published in such outlets as the Review of Higher Education, Review of Educational Research and New Directions for Student Development Services. She was named as one of the 35 most outstanding women in higher education in 2020 by Diverse: Issues in Higher Education and is a faculty fellow with the Rutgers Graduate School of Education's Center for Minority Serving Institutions and the Annie E. Casey Foundation. She holds a Doctorate in Educational Leadership, a Master of Education and a Bachelor of Arts.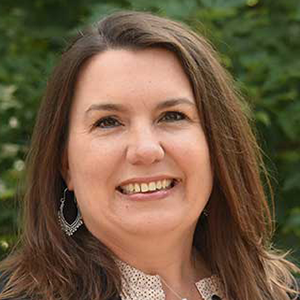 Dr. Kristel Scoresby
Kristel Scoresby researches the relationships between accessibility and mental health for individuals with disabilities. Through interdisciplinary partnerships, she focuses on integrating social work into audiology to increase mental health literacy and mental health care for individuals with hearing loss and other communication disorders. She also researches ways to increase the use of Universal Design within the social work profession in the classroom, field placements, workspaces, and conferences. Her teaching interests include disability justice, clinical practice, and policy. She advocates for the use of universal design in social work education, which promotes intentional and thoughtful design for learners of all different abilities.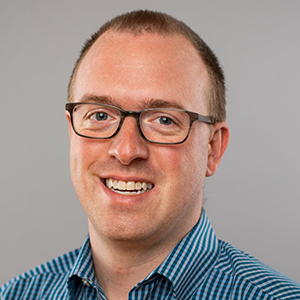 Aaron Vaught
Aaron Vaught brings fifteen years of student services experience at UK as an academic coordinator, data analyst, associate registrar, and associate director of student services. He works with all first-year students in the College of Design, providing support for issues that arise, advocating for student-centered ideas and initiatives, and teaching a design-focused introductory course. He has broad experience in creating student success programs, as a leader of Project Graduation, overseeing the digitization of registrar student records, and utilizing data analytics to inform decision-making. In addition, he has served on campus committees committed to Student Success (Provost's Committee on Advising, QEP Development Committee, the Campus Retention Committee, as well as Chair of the President's Advisory Council for the Staff Senate). Aaron holds a Bachelor of Arts in geography and a Master of Science in education policy, both from UK.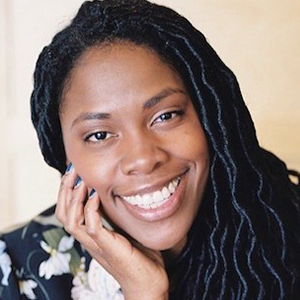 Dr. Courtney Walton
Courtney Walton has worked in the non-profit sector for over 14 years and currently serves in the role of Chief Learning Officer for Courageous Love, the movement behind the LivingUNDIVIDED and WorkingUNDIVIDED curricula. Courtney was recognized as an influential female leader receiving the Greater Cincinnati YWCA Rising Star Award. She is a part of the Harvard LIFE Convening cohort. She is a TEDx speaker, Social Impact Global Fellow with MovingWorlds, certified Trauma Competent Care trainer and conference speaker. Courtney received her bachelor's degree in psychology from Elon University, her master's degree in women and gender studies at the University of Cincinnati and she recently completed her doctoral studies at Northern Kentucky University in educational leadership. Her dissertation research examined anticipatory and acculturative stress in Black women and and elevated strategies on how to mitigate the impact of racialized trauma and racial battle fatigue.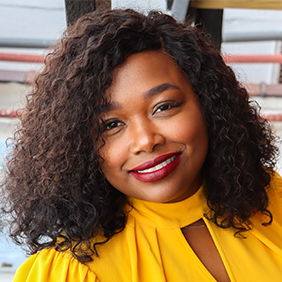 Dr. Tynisha Worthy
Dr. Worthy is the co-founder and director of Organizational Excellence of Youth at the Center, where she advances opportunities for youth to be seen, heard, and valued as leaders now. As a principal with Intersections, an organizational development consultancy, she leverages her 20 years of nonprofit management experience to spearhead organizational change, primarily in the areas of leadership and racial equity. A qualitative researcher, Worthy centers youth voice in critically examining the inequities of educational institutions. Black feminisms and critical frameworks are core to her educational and professional praxis. In her spare time, she serves as faculty within Northern Kentucky University's educational leadership doctoral program.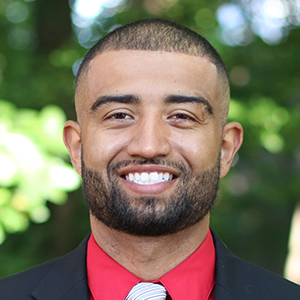 Dr. Nicholas Wright
Nicholas Wright, Ph.D. is a champion of diversity, equity, inclusion, belonging, and accessibility. He is a nationally recognized, award winning higher education leader, scholar and practitioner who excels at making connections and building an inclusive environment. Dr. Wright serves as the Director of Diversity, Equity and Inclusion for the Human Development Institute at the University of Kentucky. Dr. Wright identifies as a multiracial (Black/White) man who graduated from the University of Louisville with Doctor of Philosophy in counseling and personnel services, with a specialization in college student personnel. His philosophy in student affairs focuses on accessibility and inclusivity, which motivates him in his work. Wright has presented at various higher education institutions across the nation and internationally at conventions such as ACPA, NASPA and IOSSBR on a variety of topics such as accessibility, multiraciality, bias, belonging and mentoring.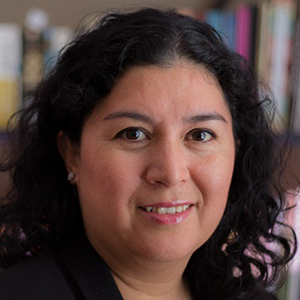 Dra. Socorro Zaragoza
Dr. Socorro Zaragoza is a professor of Spanish in the Department of Language and Cultural Studies, Anthropology, and Sociology at Eastern Kentucky University. She is a longtime advocate of equity for diverse groups stemming from her areas of interest and scholarship on Afro-Latino and US-Latino Studies, as well as her commitment to representing underserved populations both on EKU's campus and in the community. She regularly presents her research at national and international conferences. Zaragoza was named EKU Diversity Fellow and also served as the Chief Diversity Officer for the College of Letters, Arts and Social Sciences and the Senior Diversity, Equity and Inclusion Advisor to the Provost in 2021. She received the EKU Faculty Leadership Award in 2018 and she is celebrated as a campus and community leader for initiatives that support student engagement, retention and graduation.