2022 Higher EDquity Symposium
Recruitment, Retention Realization: Using Inclusion and Belonging as a Roadmap for Promoting Equity and Student Success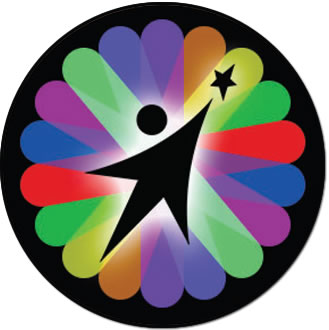 Nov. 14-15, 2022
Hosted by Northern Kentucky University
Registration is now closed.
Join us! This year's symposium, held in partnership with NKU at their Student Center, will focus on amplifying campus inclusion efforts to
Recruit and retain more diverse faculty and students.
Foster thriving workplace and learning environments for all members of the campus community.
Equip students for career success in an increasingly diverse society.
Featured Speakers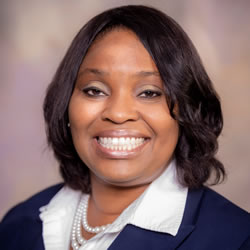 Bonita Brown
Brown currently serves as the Vice President and Chief Strategy Officer for Northern Kentucky University where she leads the campus in implementing Success by Design, the university's strategic plan solely focused on student success. She previously worked as the Vice President of Network Engagement at Achieving the Dream, a national non-profit leader that champions evidence-based institutional improvement in community colleges across the country. Brown was most recently chosen as one of eleven national Designers in Residence to reimagine the role of Higher Education in closing racial and economic opportunity gaps by the Education Design Lab.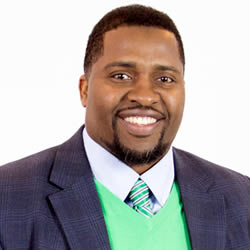 Dr. Shakeer Abdullah
Abdullah is the founder, CEO, and principal consultant with Practical Diversity Associates. He has more than two decades of leadership experience in DEI and organizational leadership, including as the senior program manager of Amazon's Career Choice Coaching Program, Vice President of Student Affairs at Clayton State University and as a higher education administrator for several campuses for the two decades.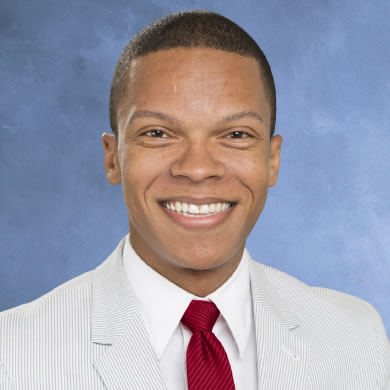 Dr. Terrell Lamont Strayhorn
Named one of the country's "Top Diversity Scholars" by Diverse: Issues in Higher Education, Strayhorn is professor of higher education and women's, gender and sexuality studies at Illinois State University. He has served in a number of significant faculty and academic leadership positions, including Diversity Scholar-in-Residence at Harrisburg Area College, faculty affiliate at Rutgers Center for Minority Serving Institutions, director of the Virginia Union University (VUU) for the Study of Historically Black Colleges and Universities, and Visiting Scholar in the VUU's School of Education.
---
Tentative Agenda
(All times are Eastern Standard Time.)
November 14, 2022
Preconference Session – These sessions will allow attendees the opportunity for intense discussion and deeper learning around each session's topic.
9 a.m. - Registration
10 a.m. - 12 p.m. - Faculty Focus: A Strategic Framework for Student Success – Bonita Brown
Based upon experience crafting NKU's strategic plan, this workshop will explain best practices for the integration of diversity, equity and inclusion into a strategic plan. The framework is singularly focused on student success and is a strong example of integrated planning that involves the entire campus. Brown will also discuss NKU's unique strategic planning process, campus community engagement in innovation, plan execution and assessment, and highlights of recent successes.

12 p.m. - Lunch (not provided)
1 - 3 p.m. - Staff Focus: An Introduction to Culturally Responsive University Leadership – Dr. Shakeer Abdullah
It is imperative that university leaders at all levels become culturally responsive and develop multicultural competence in order to be responsive to the evolving diversity of the college campus. Session participants will learn the definition and applicability of culturally responsive university leadership (CRUL), and why it is critical for campuses to integrate this strategy into their organizational operations.

For Academic Leadership Development Institute Participants


3:15 - 5:15 p.m. - Cultural Competence - A4 Model for Cultural Competence - Dr. Dawn Offutt
Participants will learn about the A4 model, which is a four-part framework designed to promote self-reflection and strategies for both personal and organizational change.
November 15, 2022
8 a.m. - Registration
9 - 10 a.m. - Welcome and Opening Session
10:15 a.m. - 11:15 a.m. - Breakout Sessions I
11:30 a.m. - 12:30 p.m. - Breakout Sessions II
12:30 p.m. - 1:45 p.m. - Networking Lunch and Keynote - Sense of Belonging - A Tool for Student Success - Dr. Terrell Strayhorn
2 - 3 p.m. - Breakout Sessions III
3:15 p.m. - 4 p.m. - Closing Session, Recognitions and Awards