President's Message: A return to normal is not a return to the status quo
May 05, 2021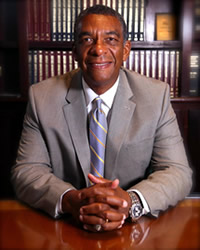 This past Saturday, I tuned in to watch Medina Spirit win the 147th Kentucky Derby. It was a far cry from last year, when the race was run over Labor Day weekend to a nearly empty Churchill Downs. Around 50,000 spectators attended this year, a fraction of the usual 150,000, but enough to make it the largest live sporting event since the onset of COVID-19.
Watching the traditional festivities unfold on that perfect spring day, it felt like the worst of the pandemic might finally be over. Slowly but surely, life is starting to return to normal. Colleges and universities are preparing for final exams and spring commencement ceremonies, which will largely occur in person. The next academic year promises a return to what looks like a normal fall.
But if the pandemic taught us anything, it's that a lot of what we were doing before COVID wasn't working for a lot of people. The challenges that have always limited educational access and success in Kentucky became even greater obstacles. Poverty, poor mental and physical health, inadequate Internet access, food and housing insecurity – all of these risk factors worsened, particularly for minority, low-income and nontraditional students.
I am proud of how our campuses, despite enormous financial and emotional pressures, quickly mobilized to provide many vital services online. Our pivot to new delivery models proved our resiliency, and taught us skills that can move us into the future.
As we look to the fall semester, I challenge each of us to consider the following question: What could we accomplish in higher education  if we stopped worrying about upholding tradition or maintaining the status quo?
As happy as I am to see some return to normalcy, let's not revert to a business as usual mindset. Instead, let's build on the lessons we've learned, and embrace the flexibility and creativity we've developed, to design a more accessible, affordable and effective system of higher education for every one of us.