President's Message: Advocacy Matters
May 03, 2022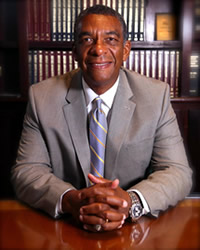 Our elected officials are tasked with being responsible stewards of public money, weighing all the priorities worthy of our limited funds and deciding where our dollars will do the most good for the most people. It is not an easy assignment. Fortunately, our state leaders understand that money spent on higher education is not an ordinary expenditure. It is a necessary investment in the future of our economic and social well-being that has shown time and again to have positive returns.
That understanding underpinned Kentucky's historic 2022-2024 investment in postsecondary education. Among the budget's priorities is money for the Postsecondary Education Performance Fund, the highly successful Bucks for Brains program, student financial aid, and construction and renovation projects on campuses. This support will help improve campus infrastructure, fund cutting-edge research and foster student success while maintaining affordability for Kentucky students and their families.
The budget is certainly a testament to our elected leaders' bold commitment to a strong education system that serves the needs of our state's students, businesses and economy. It is also a testament to the passion and persistence of advocates working behind the scenes to make the case for higher education. Here at CPE, we've led that charge alongside our colleges and universities, partner organizations and state agencies.
In April we convened 375 educators, students and advocates from across the state and country for our annual Student Success Summit. We exchanged innovative ideas and strategized on how to use our collective power to strengthen our higher education system. Being in the presence of so many champions of higher education building on each other's energy and enthusiasm was truly special.
We're already seeing the impact of our collective efforts through the Council's Higher Education Matters public awareness campaign created in partnership with our campuses and with the support of many other education organizations. The campaign's inspiring ads testifying to the value of higher education have garnered an astounding 9.2 million impressions across social media, radio and streaming platforms since their launch in mid-February.
I am thankful for the ongoing support of Kentucky's elected officials, which will allow our institutions to be responsive to the needs of business and industry and help students find their path pursuing high-demand trades, short-term workforce credentials, two- and four-year degrees, or higher levels of education. And as always, I'm grateful for the dedication and hard work of everyone in the higher education community who both made this important investment in higher education possible and who will ensure that it pays off for generations to come.