After 20 years, Ky rapper fulfills promise to mother, launches new chapter
March 03, 2021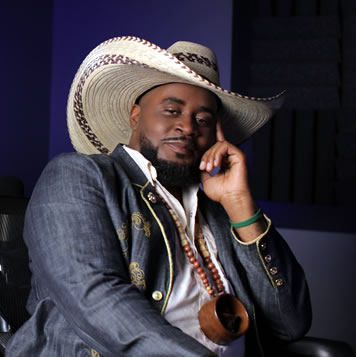 Four years ago, Buffalo B. Stille had already launched his own business, started a family and led a successful hip-hop career with the Grammy-nominated group, Nappy Roots. But at 38 years old, the rapper and entrepreneur faced a challenge he had avoided for years: homework.
"I don't know how I'm going to do this," he remembers thinking in 2017, – the year he returned to college. "I'm on tour. I've got a family. I've got a career and a business that I'm working on. There are a bunch of things going on."
But the Kentucky native had made a promise to his mother decades ago; in exchange for permission to pursue a music career, he would return to school one day and complete his degree. And as a business owner, Stille had also found his own reasons for going back.
"The ups and down of business … it was tough," he said. "Just trying to navigate this stuff without the formal education was a headache. I had to go back and learn how to be a leader."
Stille is among more than 11,500 Kentucky adults who return to college each year – or enroll for the first time – and many, like the rapper, face barriers related to family, work or finances. But Stille persisted.
By May 2019, he had completed his bachelor's degree in organizational leadership from the University of Louisville, and now he is sharing his experience in hopes of inspiring others in Kentucky to further their education.
A dual commitment
Before the critical acclaim, music videos and massive album sales, Stille was playing football and studying engineering as a freshman at Western Kentucky University.
Though he was a smart student, Stille said he was a typical teenager and not ready to take college seriously. He'd also heard that only one student in the university's history had completed an engineering degree while also playing football.
"Right then, I knew the odds were against me," he said.
Stille's postsecondary education hit a standstill in 1998, when as a member of the Nappy Roots, Atlantic Records offered him a lucrative recording contract.
During the day, he attended classes at Western, and then drove to Nashville each night to work in the studio. The schedule took its toll on the then 18-year-old.
"I couldn't finish," he said. "I just had to have that talk with my family."
His family understood; the record deal was the opportunity of a lifetime. (Nappy Roots has since released seven studio albums and reached multi-platinum sales.) But his mother still made him promise to return to school one day.
"She really believes in education," he said. "She went back to college when I was in high school, and that was amazing for me to witness."
Clarity amid success
Despite his success in music, Stille has remained prudent about his future in the industry. He started a collegiate merchandise business in 2013 and viewed college as the next chapter in life. He likes to remind people that he "can't rap forever."
The difficulties of navigating the business environment is one reason he chose the organizational leadership program at UofL.
The program's Prior Learning Assessment was another factor in Stille's decision. Often known as PLA, the tool allows students to obtain college credit based on their professional experiences and training outside the classroom.
Organizational leadership is one of four degree programs at UofL that use the PLA model in some form, and around 150 students in the program complete the course each year, earning an average of 18 to 23 credit hours.
"I was able to only have two years of school left, and I knocked that out pretty quickly," Stille said. "I only had to take one elective, and then I went right into my major, which was amazing."
Experience counts
Matt Bergman, associate professor of organizational leadership and learning at UofL, said the program mostly attracts adult learners who are looking to ascend in their career. Students come from all over – corporate and government management, non-profits, police, fire and military organizations.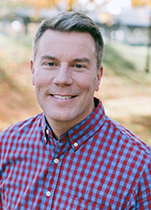 "We evaluate everything they've done previously in their academic experience, match that with their work record and try to bridge the gap," said Bergman. "It's about getting to the finish line efficiently and tapping into their knowledge that is college worthy and credit worthy."
Bergman said he listened to the Nappy Roots during his own college years, but he didn't expect the rapper to show up in one of his classes. He remembers the day Stille participated in a marketing video for the PLA program. No one was aware of his music career until the interviewer began asking questions.
"They stopped the interview and were like "what!'" Bergman recalls with a laugh. "He had not said anything about it until that interview."
Stille's story was so compelling that Bergman later decided to feature him in a book about adult learners called "Unfinished Business: Compelling Stories of Adult Student Persistence." Meanwhile, Stille said Bergman's class was one of the best in the program.
But Nappy Roots continued to tour, and Stille found himself studying before and after shows. He said he often sacrificed the fun parts of touring to meet deadlines and complete coursework.
"That was basically my routine for two and a half years," he said. "The pressure was on."
Buffalo "B." Stille of Nappy Roots promotes Kentucky's WorkReady Kentucky Scholarship. Video credit: KCTCS.
The end game
Stille said completing his degree filled his family with a mix of joy, bliss and relief, and he applies the experience every day in his career. He has even launched a non-profit, the Kentucky Institute for Music Industry Development, based on one of his college projects.
"I was apprehensive about going back at first, but I just chose classes that I felt like I could relate to," he said. "I ended up getting good grades for the first time in my life."
Now he is using his experience to promote the Work Ready Kentucky Scholarship, which helps cover up to 60 hours' worth of tuition for qualifying adults who have not yet earned an associate degree. Since the program's launch, around 5,600 students have received a combined $16.7 million in scholarships.
Tuition-free for many adults, it supports a wide variety of technical programs in high-demand fields such as health care, manufacturing, business/IT, construction/skilled trades and transportation/logistics. More than 350 courses are available onby more than two dozen campuses across the state.
Stille calls the scholarship a chance for Kentuckians to make a better life for themselves and their family, and he offers advice for any adult looking to take advantage of the opportunity.
"Keep your eye on the end goal," he said. "If that's graduating with good grades set that goal up and make sure that every day you are on track to achieving that goal. Keep the end game in mind."