President's Message: Community conversations help connect higher education and industry
September 07, 2022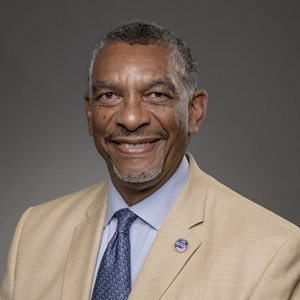 Higher education plays a key role in building a workforce that meets the needs of Kentucky businesses so our economy can thrive. Likewise, our higher education system has a responsibility to students to ensure they are learning the right skills and competencies to succeed in the workplace.
I've prioritized connecting with business and industry leaders so we can better understand their evolving needs and help fill workforce gaps. To that end, I kicked off a statewide Community Conversations tour in August with stops in Louisville, Elizabethtown and Brandenburg. These conversations will bring local leaders and business communities together to address the immediate workforce shortage and cultivate work-ready college graduates in the future.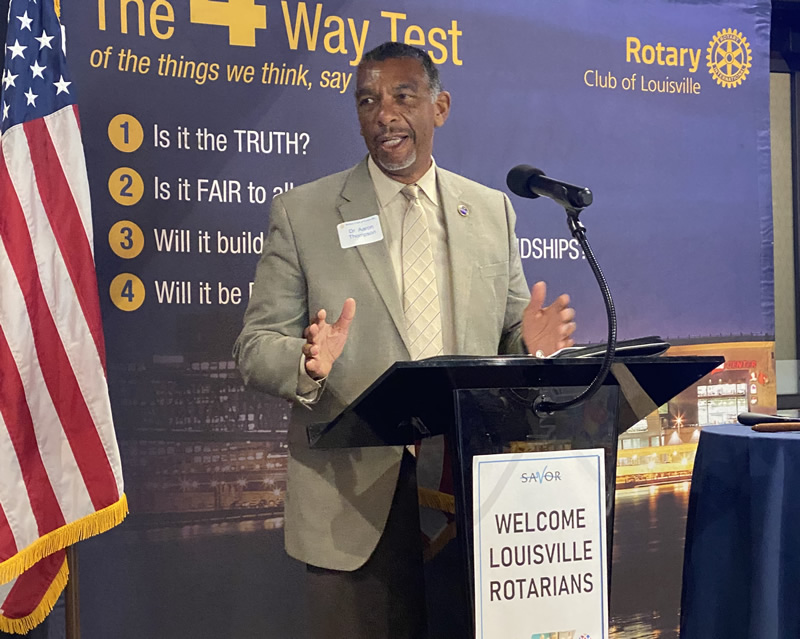 At the Rotary Club of Louisville, I delivered the message that higher education matters and having a strong higher education system and a high rate of educational attainment is critical to Kentucky's prosperity. I asked them to support our efforts and carry that message into their communities.
I spoke with business leaders, school administrators and local officials at a roundtable hosted by Elizabethtown Community and Technical College. They told me many students aren't aware of all the career paths available in technical and manufacturing fields, or they have misconceptions about those industries. We talked about how we can collaborate to provide more work-based educational opportunities like internships and apprenticeships.
At Meade County College and Career Center I saw experiential learning in action with a tour of their manufacturing and health labs built with the guidance of industry leaders. Students who go through these programs will enter college having already worked with the equipment, tools and practices they will find in the workplace. This hands-on experience helps students decide early what career path they want to pursue—and just as importantly, what jobs are not for them.
Meade County students told me how important advising is to navigating the dual credit system, learning about opportunities to help pay for college and deciding what path to take to further their education. This reinforced what we already know—we need more high school college and career counselors, and they need more support and resources.
In order to take what I learn from these conversations and develop real policies and programs, we created a workforce and economic development unit within CPE. Staff of that unit are already demonstrating the value of this work with the launch of the Healthcare Workforce Collaborative, a partnership with colleges and universities, state agencies, the healthcare industry and the K-12 education system to address Kentucky's critical healthcare workforce shortage. In August, the collaborative distributed $8 million in grants, funded by the the General Assembly, to Kentucky's public colleges and universities to expand their programs and provide student supports to get more frontline healthcare workers into our communities.
Higher education cannot afford to operate in a bubble—it does a disservice to both the success of our students and the health of our economy. I take CPE's role as a conduit between campuses and communities seriously, and I look forward to sharing more of what I learn as I continue these conversations across the Commonwealth.

---
Higher Ed is key to building a workforce that meets the needs of Ky businesses so our economy can thrive. Thank you @EtownCTC for hosting a roundtable with employers, local officials and school admins about how we can work together to help students succeed. pic.twitter.com/1M4CSPdTtb

— CPE News (@CPENews) August 26, 2022
We toured @MeadeCCCC & saw their state of the art manufacturing and health labs built with the guidance of industry. Students get the experiential learning they need to decide what career to pursue and enter college understanding the real-world applications of their credential. pic.twitter.com/M9ZkO3ewlE

— CPE News (@CPENews) August 26, 2022