Commonwealth Education Continuum releases recommendations to strengthen education to workforce pipeline
October 07, 2021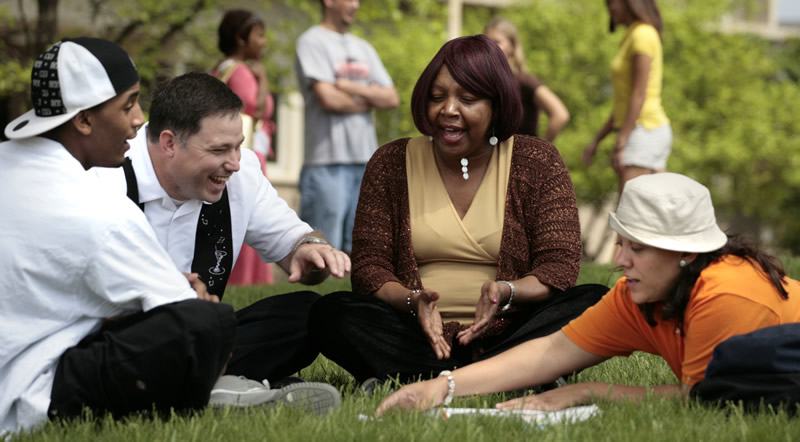 The Commonwealth Education Continuum, an initiative launched by Gov. Andy Beshear in 2021 to improve Kentucky's education to workforce pipeline, released its recommendations in September for state policy leaders, government agencies, education membership organizations, school districts, and colleges and universities.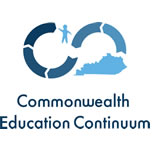 Co-chaired by Lt. Gov. Jacqueline Coleman, Council on Postsecondary Education President Aaron Thompson and Education Commissioner Jason Glass, the continuum consists of 28 members whose expertise ranges from early childhood to workforce development.
One area of focus for the continuum is recruiting and retaining educators, particularly in areas with critical shortages, and increasing the diversity of the teacher workforce.
"We have to get more people in our classrooms, but more importantly we have to build a minority educator workforce with a leadership trajectory," said Thompson. "This is a crucial area we have to address immediately."
The group's proposals include a messaging campaign to elevate the teaching profession, recruiting military and ROTC and JROTC participants to pursue teaching in career and technical education fields, increasing teacher pay and developing an equitable approach to raises, and launching mentoring and leadership programs for current and future teachers of color.
The CEC also released recommendations for two additional areas of focus: improving postsecondary transitions and increasing equitable access and success in early postsecondary opportunities.
Top 3 Recommendations
Employ more postsecondary transition advisors to help students plan for and transition to postsecondary education.
Ensure every high school student has access to at least one early postsecondary opportunity and the support to successfully complete the course, particularly those students and families who have been traditionally underrepresented in early postsecondary opportunities.
Enhance the recruitment of future teachers to increase the number of teachers with an emphasis on underrepresented groups.
Thompson said developing a strong workforce in Kentucky begins when children enter the school system, and the continuum's work is crucial to connecting each level of Kentucky's education systems with the support and resources they need to effectively guide students through school and into their careers.
"Only half of Kentucky children are prepared for kindergarten, and those deficiencies carry forward all the way to workforce preparedness," he said. "The way to get an excellent higher education system is to get an excellent early childhood education system."
See the CEC's full list of prioritized recommendations here.​​
I've been in the classroom, and I know what our schools need to succeed. I came into my role as Lt. Governor with a priority to close the gaps in our education system, and we're doing just that through the Commonwealth Education Continuum. pic.twitter.com/lEkp71B7pY

— Lt. Governor Jacqueline Coleman (@LtGovColeman) September 24, 2021