CPE providing grants to summer bridge programs to help students prepare for college
January 24, 2022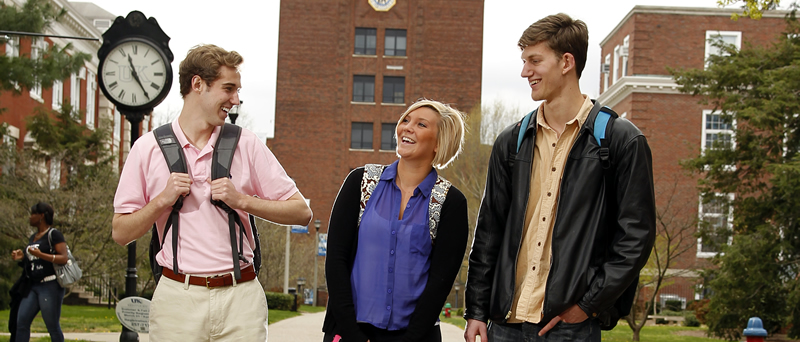 The Kentucky Council on Postsecondary Education is offering grants of up to $200,000 for summer "bridge" programs focused on improving college preparation and retention.
All of Kentucky's public colleges and universities, along with institutions in the Association of Independent Kentucky Colleges and Universities, are eligible to apply. Campuses can use the money to create new programs or expand existing efforts. The deadline for proposals is Feb. 18.
CPE President Aaron Thompson said bridge programs have been particularly helpful to the recent cohorts of students whose schooling has been disrupted by the COVID-19 pandemic and haven't had a traditional high school experience.
"The transition from high school to college has always presented challenges to students as they adapt to a new academic and social environment," said Thompson. "The pandemic has made navigating those changes especially difficult, and we have to be intentional about providing additional, targeted supports so students can be successful."
These programs will be offered in the summer "bridge" period between high school and college. They typically last from one to six weeks and can cover a variety of skills and subjects including an in-depth orientation to college life and resources, academic and career advising, time management and study skills, and accelerated academic coursework.
The grants are funded by the Governor's Emergency Education Relief Fund, known as GEER, and the American Rescue Plan Act, which aims to help mitigate the impact of COVID-19. The grants are part of CPE's larger efforts to raise the percentage of adults with a postsecondary degree or credential to 60% by the year 2030.
For more information about the grants and proposal process visit: http://cpe.ky.gov/news/announcements.html.