CPE's GEAR UP director discusses program goals, unique challenges of 2020
July 29, 2020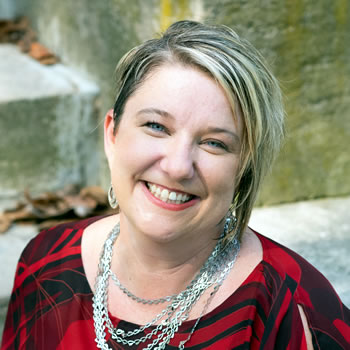 Kim Drummond, executive director of GEAR UP Kentucky, has worked in education for 18 years, including more than 11 years at the Council on Postsecondary Education, where she has also worked in marketing and communications. She is an alumnus of the University of Kentucky College of Communication and Information Studies and her previous jobs include communication, marketing and engagement roles at the Chronicle of Higher Education, the University of Kentucky Office of the President, and the Prichard Committee for Academic Excellence.
GEAR UP Kentucky has helped the state make some impressive headway on achievement gaps and college readiness scores. Can you tell us more about the program's focus and goals?
Our goal is to help more Kentucky students in low-income communities graduate high school and successfully transition to and through postsecondary education. GEAR UP takes a holistic, research-based approach toward this goal, called the Four Pillars of Student Success. This means we engage and support students themselves, as well as their key influencers – families, schools, peers and community – in helping students achieve their postsecondary goals.
What does that involve?
We place college and career advisors in 23 partnering middle and high schools to provide students with extra supports, including classes to help them build essential skills, individualized college and career advising, and free summer programs and tours on college campuses. We also provide leadership programs that give students a chance to be leaders, or "mentors," among their peers. We have specific strategies to engage families in each of these areas and offer our partner schools additional supports like professional development, classroom technology, college readiness assessments and academic remediation tools.
We support some of our students beginning in seventh grade, which gives our staff the chance to develop long-term relationships as they follow them all the way through high school. We also serve the senior class in our high schools, focusing on helping them navigate the more procedural steps needed to enter college, like completing the FAFSA and college applications, and building the skills they need to be successful when they get there.
Given the unprecedented challenges of COVID-19, how is the class of 2020 faring?
That's a difficult question because every situation is different. But our class of 2020 missed out on the end of their senior year, and that certainly creates new risks. Students and schools are dealing with higher instances of mental health issues, lack of internet access and meeting some students' basic needs when schools are physically closed. We anticipate lower college enrollment among this group due to financial challenges of COVID-19, but also because of the uncertainty around what college will look and feel like this fall. That's why it's important to provide as much information as possible to these students about available resources and support.
Many schools were dealing with technology challenges in the spring. Has internet access remained a barrier in the communities you serve?
When schools first moved to remote learning, it was easier to stay in contact with our seniors than with our middle school students. I think that's because they are older and more independent. But at the same time, we still have schools that are working off paper and sending home packets because of a lack of internet access. It varies from district to district, but we are hopeful that the federal government will continue to give schools additional resources to help with that.
What sort of needs are you hearing from schools?
When we talk to our schools about their needs, social and emotional support has risen to the top as their greatest concern. We teach skills such as stress management and resilience in our curriculum, but we are asking ourselves what more can we do – and not just for students, but also for families. One school district expressed the need to help parents and family members who are struggling with technology skills but want their kids to learn online at home because they do not feel safe sending them back to school. We are discussing ways we can innovate to meet those needs while also providing that social and emotional support.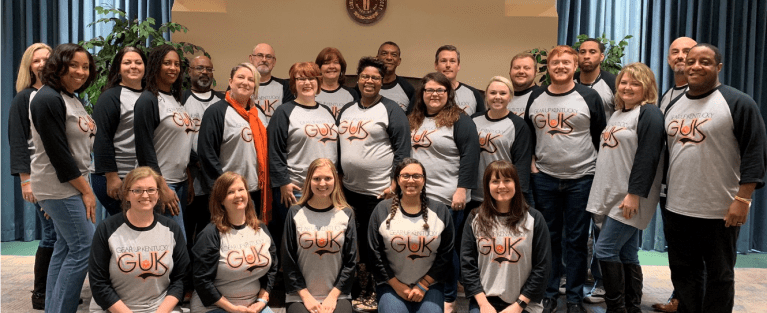 What other types of strategies is GEAR UP considering as the pandemic continues?
We are adapting our traditional strategies to teach and advise students in a variety of formats, both in person and online. We've seen success in connecting students with advisors and admissions officers over video conferences. That allows students to ask questions, and it's definitely something we will continue. We also are ramping up outreach efforts through texting. That's how our students often communicate anyway, and it helps us reach those without internet access. We can reinforce the steps needed for transitioning to college while also providing that social and emotional support with a relatively low-cost, high-impact strategy. We're using that approach with families as well, really trying to meet them where they are.
What should colleges and universities do to help ease the transition this year for the students you serve?
I think they are doing the best they can in terms of planning, and I think information is crucial. Two things really come to my mind: emphasizing the availability of counseling resources along with the availability of financial aid. Many universities are promoting counseling resources out front, and I think that support will be crucial for both K-12 and postsecondary. Incoming freshmen have dealt with a lot over the last year; this is probably the most unique freshman class in a long time. Also, we know that those COVID-19 student emergency funds are still out there, and we have so many families unemployed. Students need to know that a change in family finances could open the door to more aid.
Our biggest challenge – and our biggest opportunity – is authentically supporting students within this new reality and modeling the resilience, grit and adaptability skills we are trying to teach them.
GEAR UP has around 35 staff members spread across 12 districts, and many are dealing with their own challenges at home during the pandemic. How is your team doing?
Our greatest asset is our team of passionate, highly skilled professionals who are personally committed to this work. Our staff are used to working directly with students, and are invested in these relationships. So when schools moved online, many GEAR UP staff struggled, not only with transitioning from work in a school building to work at home, but also because they felt what our students lost, especially our seniors. They felt it deeply.
We have learned to work together and communicate in new ways by adopting key strategies to help our team balance work and life at home, such as meeting-free Fridays and flexible work schedules. We've also invested a great deal in professional and leadership development over the summer on issues like how to support students dealing with race-based trauma and mental health stressors. Our biggest challenge – and our biggest opportunity – is authentically supporting students within this new reality and modeling the resilience, grit and adaptability skills we are trying to teach them. We must remind ourselves, and our students, that even when events around us feel out of control, we each still have control over how we respond.