Faculty and staff from 20 Kentucky campuses participating in Academic Leadership Academy
June 06, 2022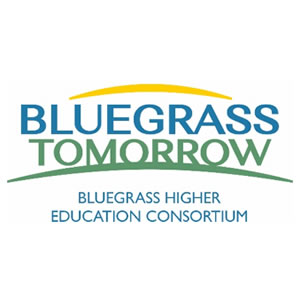 The Kentucky Council on Postsecondary Education is pleased to announce that 68 faculty and staff representing 20 colleges and universities across the commonwealth are participating in Bluegrass Tomorrow's 2022 Academic Leadership Academy.
The purpose of the academy is to help participants develop the skills for effective institutional leadership in higher education and encourage faculty and staff to consider leadership career paths.
"We are excited to partner with Bluegrass Tomorrow to meet the needs of emerging leaders at all Kentucky's public colleges and universities," said Melissa Bell, CPE's vice president of academic affairs. "This statewide reach helps all our campuses develop leaders with the proficiencies to meet the rapidly-evolving needs of students."
The academy, which began in the Central Kentucky service region of Bluegrass Tomorrow, was expanded statewide in 2019.
The ALA fellows participate in two full-day learning sessions, one in the spring and the other in the fall. For the spring academy, hosted by Eastern Kentucky University, the fellows participated in workshops and panels with university presidents, provosts, deans and other key leaders in Kentucky's higher education system.
Fellows also participate in three small-group, cross-institutional peer mentoring sessions throughout the year led by either ALA committee members or other faculty from the universities. The fall session will be held Oct. 21 at Centre College.
"We are thrilled to continue our partnership with CPE on the 2022 Academic Leadership Academy," said Rob Rumpke, president and CEO of Bluegrass Tomorrow. "Through our evaluation process we have improved ALA every year, and we're very excited about the opportunity to serve all of the public universities in the commonwealth through this tried-and-true leadership development program."
The academy is a project of CPE and the Bluegrass Higher Education Consortium, a consortium of the 12 colleges and universities in the Central Kentucky region managed by Bluegrass Tomorrow. Member institutions include Asbury University, Berea College, Bluegrass Community and Technical College, Centre College, Eastern Kentucky University, Georgetown College, Midway University, Morehead State University, Kentucky State University, Sullivan University, Transylvania University and the University of Kentucky.
For more information and a full list of fellows, visit bluegrasstomorrow.org/academic-leadership-academy.