FAFSA Fridays in full swing
July 01, 2020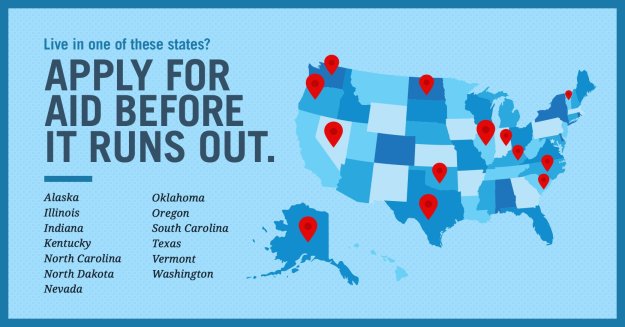 Kentucky colleges and universities along with key leaders in education launched a new public awareness campaign – called FAFSA Fridays – to remind students about the importance of applying for federal assistance this summer.
The Free Application for Federal Student Aid, or FAFSA form, provides high school seniors, parents, college students and adult learners with a vital opportunity to access financial assistance ahead of the 2020 fall semester. However, due to COVID-19, applications from Kentucky are down about 3.7% this year.
In response, campuses are partnering with the Kentucky Council on Postsecondary Education (CPE), GEAR UP Kentucky, the Prichard Committee for Academic Excellence, the Kentucky Higher Education Assistance Authority (KHEAA) and the Kentucky Education and Workforce Development Cabinet to promote FAFSA completion on social media and other platforms. The campaign will run through the end of July.
Lt. Gov. Jacqueline Coleman, who serves as secretary of the Education and Workforce Development Cabinet, said families may be surprised by the amount of financial assistance available in the aftermath of COVID-19. She encouraged all Kentuckians to help spread the word and support FAFSA Fridays on social media.
"Higher education is playing a crucial role in our economic recovery, helping adults gain new employability skills and preparing students for a new generation of jobs," Coleman said. "These benefits start with positive steps like filling out the FAFSA form, which each year allows thousands of students to secure the financial resources necessary for success."
CPE President Aaron Thompson said the free application process can provide students with the financial confidence to plan for college, and ultimately, a successful career. Stakeholders will drive that message home every week through the campaign, he said.
"Students should not allow a temporary setback like COVID-19 to thwart the lifelong benefits of higher education," Thompson said. "College degrees provide for better wages, more mobility and greater economic resiliency – the very advantages workers need right now. I'm urging all students to think long-term and fill out the form."
Students can apply for aid by visiting https://studentaid.gov/h/apply-for-aid/fafsa, which offers instructions for submitting a form electronically or by mail along with other details about the process.
Applicants can also receive help from KHEAA outreach counselor by visiting KHEAA's website: https://www.kheaa.com/website/kheaa/counselors?main=6.
The U.S. Department of Education distributes more than $120 billion in federal grants, loans and work-study funds each year, but the benefits of FAFSA completion extend beyond federal aid. The applications are also instrumental in obtaining assistance from the state along with postsecondary institutions.
According to KHEAA, Kentucky students received more than $373 million in federal PELL grants last year, and KHEAA distributed more than $258 million in grants and scholarships. Most of the funds were allocated based on FAFSA data.
Students who submit a FAFSA form also enroll in college at higher rates. The National College Attainment Network reports that 90% of high school seniors who complete a FAFSA application attend college directly from high school. That's compared to just 55% of those who do not complete a form. Most applicants can complete the process in under 30 minutes.