Higher EDquity webinars, virtual communities drive campus engagement
June 17, 2020
Despite COVID-19, the Kentucky Council on Postsecondary Education (CPE) is continuing to promote collaboration among campuses through two sets of online events that focus on academic issues and diversity in higher education.
In total, CPE has hosted nine events since mid-May, attracting hundreds of administrators and academics from across the state to discuss challenges in higher education along with potential solutions heading into the fall 2020 semester.
The digital offerings fall into two categories: A series of webinars, called "Higher EDquity," examines diversity, equity and inclusion in higher education. The second series of online events focuses on academic and student affairs. However, instead of webinars, the events operate as virtual learning communities, bringing large groups together for open discussion and information sharing on everything from financial aid to career services.
Advancing the dialogue
In one of the latest webinars from the Higher EDquity series, CPE President Aaron Thompson provided historical context for recent social injustices and discussed the interconnectedness of education, criminal justice and health care. Others have focused on progress and equity in fall 2020 and inclusive instructional practices amid COVID-19.
"Campus leaders are eager to discuss these challenges, and we are excited to advance the dialogue," said Dawn Offutt, director of initiatives for diversity, equity and inclusion at CPE. "These issues were important before COVID-19, and they've only grown more critical since the outbreak began."
Based on the positive response, Offutt's team plans to organize a new webinar every two weeks going forward. She is also meeting with institutional diversity representatives to discuss individual needs and how CPE can increase support.
The webinars are designed to include speakers with different experiences, and Offutt said each session has raised important questions.
"How do we make online education more inclusive? How do we ensure students feel a sense of belonging in our new normal? How do we implement consistent polices across the state," she said. "We can't get so caught up in the present crisis that we settle for Band-Aids. We are really challenging campuses to hone in on long-term strategies."
A network of professionals
Meanwhile, the virtual learning communities focused on academic affairs kicked off in May with a session on advising and summer orientation. Around 65 campus administrators and faculty discussed how to improve advising amid the pandemic and highlighted the need for training and student accessibility.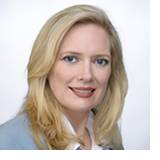 Melissa Bell, vice president for academic affairs and student success at CPE, hopes the sessions will set the stage for a more robust networking movement in the future. She said open discussions with leaders from different specialties and backgrounds helps break down silos on campus and allows institutions to exchange good ideas.
"We want to build communities that will continue to meet and share insights even after the pandemic subsides," Bell said. "People are eager to engage and learn what other campuses are doing during the outbreak, but our ultimate goal is to create self-sustaining networks of professionals that touch each campus across the state."
So far, the sessions have yielded results.
A recent meeting on military programming, for instance, underscored some issues related to the federal program known as the G.I. Bill. Participants discussed how some students could lose their housing allowance if they fail to complete labs.
The session on summer orientation focused on the need to keep students engaged and discussed strategies to help students feel welcome when they enter college this fall.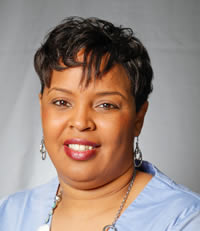 The talks have drawn mostly administrators along with some faculty. Each session focuses on a primary topic, and some participants have attended every meeting just to get a broader sense of the challenges on campus.
"We're hearing from the boots on the ground," said Stephanie Mayberry, CPE's director of student success. "Every group has a different perspective on what's needed. But, regardless of the topic, the conversation is always student-focused. That's the area of most interest for every campus."