President's Message: Inclusion is key to strengthening the workforce
November 16, 2021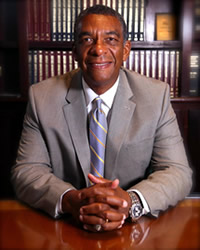 One of the most important decisions a college-bound student makes is which institution they will entrust with their education. Choosing the school that is the right fit— one that is affordable, offers the degree or credential the student wants to pursue, and is a good match academically, socially and culturally—often determines a student's success.
The more diverse choices we can provide students, the better. Historically black colleges and universities hold a unique place among our higher education offerings. HBCUs disproportionately serve low-income, first-generation, underrepresented minorities and academically underprepared college students—the very populations we must reach to increase college completion rates and strengthen our workforce.
Kentucky State University, in addition to being the only public HBCU in the state, plays a vital role in our education and workforce development ecosystem. Its distinguished nursing and computer science programs are preparing students for jobs in in-demand fields. The land-grant institution performs nationally recognized research right here in our capital city on their 200-acre agricultural research farm and 14-acre aquaculture facility.
KSU is an asset we can't afford to lose. To that end, Gov. Andy Beshear tasked CPE with developing a management and improvement plan to get KSU back on solid financial footing. But the goal is not simply for this historic institution to survive; it must thrive.
As one of the most diverse public institutions in the nation, preserving and strengthening KSU is also a fundamental part of the Council's dedication to diversity, equity and inclusion. These values are woven into the fabric of the Council's 2022-2030 strategic agenda. As we look forward to 2022, we will make sure our work continues to put those values into action:
At our 2021 Higher EDquity Symposium on Nov. 16, we unveiled our cultural competency certification program, a process to ensure that cultural competency micro-credentials offered at colleges and universities address targeted student learning outcomes.
CPE's Commonwealth Education Continuum, launched this year, is working with stakeholders across the state to recruit and retain educators with a focus on increasing the diversity of the teacher workforce.
The performance funding model set out in our 2022-2024 biennial budget request will help close achievement gaps for underserved populations and increase STEM+H degrees.
The Council awarded grants this year to three Kentucky public universities to support programs that expand the number of K‐12 teachers in Kentucky from underrepresented groups.
In October, we launched the Kentucky Student Success Collaborative, the first statewide center in the country to link two- and four-year higher education institutions with policy and industry leaders to increase graduation rates, close equity gaps and strengthen workforce readiness.
In order to meet our target of having 60% of working-age Kentuckians with a certificate or degree by 2030, our higher education system must meet the needs of every demographic of students. Across the state, we're continuing to close achievement gaps with targeted supports for both students and campuses. And we're working hard to ensure that KSU regains its footing and becomes a thriving university that serves both students and the workforce for generations to come.