Kentucky campuses double down on efforts to maintain student progress
April 22, 2020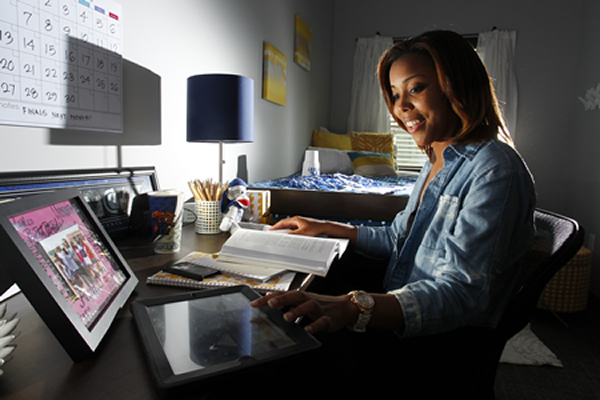 This article is part of the Council's COVID-19 on Campus series.
As COVID-19 casts a pall over college life, Kentucky campuses are launching personalized outreach campaigns, reducing financial barriers and offering online support services like never before – all in an effort to keep students engaged and returning in the fall.
"We've seen a massive commitment to meet students where they are and make sure they have the tools to succeed," said Dr. Aaron Thompson, president of the Kentucky Council on Postsecondary Education (CPE). "Students are also learning from example, as our campuses are teaching them how to confront a crisis with empathy and resolve."
Connecting with students
The University of Kentucky (UK), for example, has partnered with student government to call all 31,000 students to check on their progress ahead of final weeks. Callers are equipped with a list of resources, and any student reporting a problem is routed to the appropriate office for help.
At Eastern Kentucky University (EKU), administrators have created a new feedback form so that instructors can alert advisors when a student slips in performance. The advisors then intervene by email, phone and text with resources and assistance to get the student back on track.
Campuses are also building robust networks of online resources to provide academic support, tutoring, virtual advising, counseling and health care, among other services. Some, like Berea College, are even waiving fees and offering significant financial accommodations to help students stay focused on learning.
Administrators say the goal is to maintain academic momentum even as COVID-19 threatens to upend the global economy and complicate recruitment and retention, particularly for students already at risk of not returning.
"We've been trying to do a lot of individualized outreach," said Dr. Kirsten Turner, associate provost for academic and student affairs at UK, where priority registration for the fall semester was underway last week.
"Our current hypothesis is that students and families are in kind of a holding pattern," Turner said. "They are not making any major decisions or major shifts. They are just trying to figure out what the world is going to look like, and what their individual situation is going to look like."
Expanding interventions
Before the outbreak, Kentucky's retention rate exceeded 78 percent for first-year students at public institutions, according to an analysis by the CPE. However, the rate falls below 72 percent for underrepresented minority students or students from a low-income family.
Turner said one key to reaching students is to recognize that, despite some commonalities, needs are not monolithic and different groups will face different issues.
Predictive models of the past have helped administrators direct resources and interventions to certain demographics. But, Turner said, COVID-19 has created new complexities and challenges that aren't reflected in the predictive data, and the university has had to expand its thinking.
Turner points to new efforts at UK to provide grief counseling as an example.
UK has also built its own Mighty Network, an online community focused directly on the incoming class, where UK has posted video presentations on freshman orientation. In addition, the university has developed a one-stop online portal called "Learn Anywhere" to help with student needs -- everything from academic assistance to wellness and tech support.
EKU has likewise devoted websites to remote learning and advising, and incoming students can now complete much of their orientation process online while receiving guidance on a major and help in selecting classes.
EKU has also lifted holds on registration due to unpaid accounts, which has freed up more than 1,100 students to register for the fall semester regardless of an outstanding balance.
Understanding and flexibility
Down the road from EKU in Madison County, Berea College has identified only 11 of 1,600 students who have broken contact and withdrawn from academics since the college decided to move students off campus and transition to distance learning.
Students at the private, not-for-profit college don't pay tuition and instead work in service jobs on campus, which has provided at least some resiliency to the economic fallout.
Berea President Dr. Lyle Roelofs said fall admissions have remained largely stable so far, and "we are not seeing a whole lot of backing away from the incoming class."
Roelofs said the college's labor program is continuing to pay students even though most are unable to work. For those who remained in campus jobs, Berea is paying a premium.
"Every student thereby has an income stream," he said. "That means as they come home to a family, possibly in a difficult situation, at least they are bringing some income with them."
The college refunded $1,000 to every student for unused room and board and has waived a $50 confirmation fee for fall enrollment. Berea has also extended drop deadlines and is offering administrative leave to the 11 students struggling the most this semester.
"They will have missed a semester, but there won't be any failures on their record," Roelofs said. "And if we can get them back (in the fall), then we haven't set them back in their future academic progress."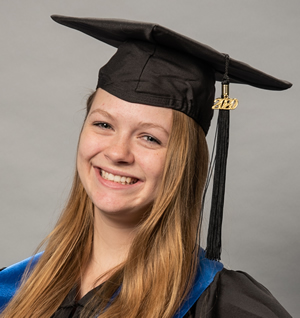 A common concern for many students is falling motivation, said Sophia Winkowitsch, a senior studying agriculture and natural resources at Berea College.
"It's been very challenging for a lot of students to be able to do what's required of them and especially to do their normal quality of work," she said. "A lot of people are concerned about their GPA dropping and passing classes that they normally would pass really easily."
Winkowitsch has focused on simple strategies like keeping her room clean and drowning out the sounds from roommates. But understanding and flexibility among professors has helped lighten the burden, she said, along with a general recognition in higher education that 2020 has posed unique challenges for everyone.
"That brings a little bit of peace," said Winkowitsch.