President's Message: Kentucky higher ed fuels optimism, even during pandemic
August 04, 2021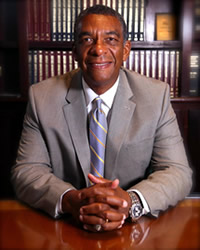 Higher Education Matters, now more than ever. As we witnessed during the pandemic, Kentucky workers with a college degree or credential were far more likely to stay employed than high school graduates. And as Kentucky continues its recovery, we are seeing new opportunities open up every day.
Yet, we still don't know the full impact of the pandemic: this new delta variant may challenge the upcoming semester. The situation -- which we are monitoring daily -- is still fluid.
While the past year was extraordinarily difficult for all our campuses, it has also given us plenty of reasons for optimism as students begin returning for the fall term.
For starters, our campuses have proven that they are resilient and that they can meet the moment with innovation, unity and an unwavering commitment to health and safety. I continually heard and saw stories of transformation, compassion and grace that reminded me our higher education institutions are brimming with greatness and potential.
We've also learned more about our students and operations than what a slew of data studies could tell us. Sure, there were frustrations, but they we met by many extraordinary successes.
Our recent Progress Report shows great gains in so many areas for our campuses -- and that progress is being noticed on both a state and national level.
Remember, CPE is there with you. As I mentioned in my last column, we are in the process of developing a new strategic agenda that is better aligning your missions and statewide goals, and we're collaborating with campus folks, legislators, cabinet leaders and others in very meaningful ways.
Lastly, thanks to our education-focused governor and legislature, our new state budget is probably the best budget for higher education in more than a decade.
As this pandemic continues, we must use these successes to fuel our faith: We can inspire a statewide movement of optimism and support for higher education based on results, even during a pandemic.
Please get vaccinated if you haven't already, stay safe and remember you are an important part of our state's success.