President's Message: Mental health key to student success
March 09, 2023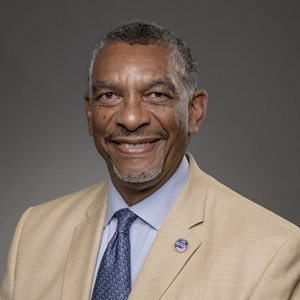 We had the honor of hosting Dr. Zainab Okolo of Lumina Foundation as the keynote presenter at our Student Success Summit at the University of Kentucky last month. Dr. Okolo used the metaphor of a forest fire to describe the severity and pervasiveness of the student mental health crisis we are facing. It was an apt comparison, as an astounding 76% of college students surveyed by Lumina in 2022 said they considered stopping college due to emotional stress.
As I took in the photo of a raging wildfire she projected on the screen, I thought about how many firehoses it would take to quell. Fortunately, the higher education community in Kentucky is strong, and the passion for addressing this critical issue was apparent among the hundreds of professionals gathered from campuses across the state.
This is an urgent need—the State of Mental Health in America 2022 ranks Kentucky 30th in mental health workforce availability, and more than half of the people with diagnosed mental illnesses do not receive treatment. Here at CPE, the next phase of work of our Healthcare Workforce Collaborative will focus on getting more highly trained mental health practitioners into the workforce. The collaborative has done great work strengthening the workforce pipeline for nursing staff and other frontline healthcare workers, and they've laid the groundwork to do the same thing for mental health professionals.
We also tapped into $1.5 million of federal relief funding during the pandemic to augment mental health services on Kentucky campuses. Several campuses used the funding to strengthen their counseling workforce, including hiring new counselors or training faculty or peers to provide some support.
Northern Kentucky University created a course called "Norse Support," which teaches students to identify warning signs of mental health challenges and refer students to on-campus resources. At the University of Kentucky, students can now access Togetherall, an online peer-to-peer community, 24/7. Interactions on the platform are anonymous and supervised by licensed mental health practitioners. Murray State University used some of its funding to provide more hotspots to increase access to telehealth counseling sessions or self-guided activities through TAO Connect.
While the pandemic and its aftereffects certainly worsened the mental health crisis, it would be a mistake to think it will simply go away as we adjust to a new normal. We cannot expect students to be successful unless they have access to the resources they need to be mentally, emotionally, physically and socially healthy. It is time to continue rolling up our sleeves and pulling out our firehoses.