President's Message: We cannot take URM progress for granted
September 07, 2021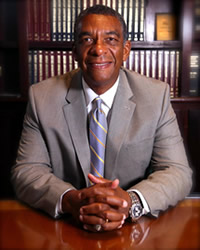 The legislature's Committee on Race and Opportunity recently invited me to present on the progress of our underrepresented minority (URM) students and the strategies that have driven the improvement.
As I waited my turn, staff from the Administrative Office of the Courts gave a report about the incarceration and recidivism rates of Kentucky's youth. Rehabilitation programs are working for young white offenders, but not so much for Blacks. This means minority youth are more likely to get lost within the system and have fewer prospects for a better life.
After such a bleak report, my presentation was quite a contrast. I reported that the overall growth rate in degree and credential production for our URM students is 60%, almost double that of all students. By sector, credentials earned by URM students at KCTCS increased 52%, while the number of URM students earning bachelor's degrees from the public universities climbed 75%.
While this is wonderful news, a deeper look into our data demonstrates a disparity in success outcomes between URM students who are not low-income and URM students who are, especially at the community college level. Much like the presentation I referenced, we can see that minority students from low-income backgrounds are less likely to enroll in college and less likely to advance to a credential or degree.
As a former low-income and URM student myself, I know the struggle. These students are less likely to ask for help for fear of embarrassment or because they might feel alone or different than their peers. Also, many are the first in their family to attend college so they might lack the support structure to guide them through the college experience. Lastly, many need social and emotional nurturing because they are overcoming enormous odds to succeed on our campuses.
To address these challenges, we created the Kentucky Public Postsecondary Education Policy for Diversity, Equity and Inclusion back in 2016. This game-changing policy required that all public institutions develop campus-level DEI plans to close achievement gaps, and we continue to see the positive gains from this important work.
We are making great strides in Kentucky, but we must do more to accelerate this progress and ensure our low-income students don't get left behind. In November, we'll launch an eight-year statewide strategic agenda for public postsecondary education that will guide this work and much more. I'm looking forward to sharing this plan with all of you.
By promoting the importance of a diverse campus, embracing an equity-minded approach to education and facilitating greater inclusion, we are providing opportunities and delivering upon the promise that higher education matters for everyone.