President's Message: We must increase dual credit access for underrepresented student populations
May 04, 2023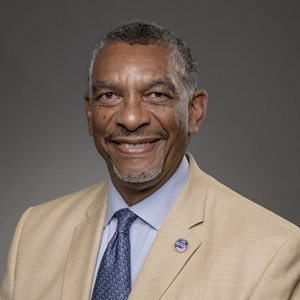 Dual credit has moved from the periphery to the mainstream in Kentucky classrooms, increasing 75% since 2016. Numerous studies, including research conducted by CPE, show that dual credit (taking courses for high school and college credit simultaneously) can be a game-changer for students on the fence about higher education.
Dual credit participation is linked to higher rates of postsecondary enrollment and retention, as well as higher grades. It increases students' confidence in their academic abilities and helps demystify the college experience. Dual credit also makes college more affordable by enabling students to graduate in less time and enter the workforce sooner.
Given these benefits, it makes sense that high schools would increase the availability of dual credit opportunities. Unfortunately, most students enrolled in dual credit (with the exception of career and technical education courses) tend to be high-achieving and college-bound, with ample familial and financial supports. Unless we develop equitable dual credit access at the local level, historically underserved students will continue to underutilize this valuable resource.
Kentucky is resolved to democratize dual credit, and CPE is leading the charge. In March, CPE approved revisions to the statewide dual credit policy, including the addition of a new dual credit attainment goal. By the year 2030, Kentucky hopes that half of graduating seniors will have completed a dual credit course with a grade of "C" or higher.
This statewide goal supports our desire to increase college-going among traditional-age students and raise the education level of Kentucky residents. The state already has taken steps to make dual credit more affordable. Kentucky's Dual Credit Scholarship pays for up to two general education or technical dual credit courses for juniors and seniors. Additionally, CPE works with public universities to offer reduced tuition rates for dual credit courses.
With 2030 just seven years away, CPE is doubling down on efforts to expand and improve dual credit programming. We're convening an advisory council of experts to determine how to make dual credit courses more rigorous, transferable, and equitable. Plus, we've assembled an Early Postsecondary Opportunities toolkit, which supports practitioners' efforts to expand dual credit programs to underserved students and improve the overall dual credit experience.
If you are a high school student or parent, I urge you to explore available dual credit opportunities. If you are a teacher, counselor, school administrator or mentor, promote these courses widely to your students and be intentional about diversifying participation. We're working hard to prepare all students for the next step in their education, be it a four-year university or a community and technical college. Dual credit is an affordable, research-based strategy that helps make college dreams a reality.