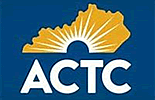 Join ACTC's Military-Friendly Community
We welcome military service members, veterans and their families. Earn a degree, diploma or certificate on campus or online, or prepare for a job in one of our Go to Work programs. We offer flexibility and support services to help you reach your goals while serving your country or after you've retired from active duty.
In 2016, Ashland Community and Technical College was designated a Military Friendly School by Victory Media, the leader in successfully connecting the military and civilian worlds.
We are proud to be included in the list of military friendly schools, said Craig Pleasant, ACTC Coordinator of Veterans Affairs. Our mix of technical and transfer programs gives military and veteran students many viable options for transitioning into the workforce. We strive to provide advising and support services to ensure their success in the classroom and after graduation.
Concurrent Admission
If you're planning to enlist in the Army, you may be eligible for the Concurrent Admissions Program (ConAP), a program designed to help you apply to college and access your benefits. Be sure to select KCTCS as your home college when you enlist.
Transferring Military Credit
We realize that learning isn't limited to the inside of a classroom or to individuals of a certain age. Whether you've been working for years or you're a younger student ready to start your college experience, opportunities for receiving academic credit for college-level learning that you already know are possible.
Through the use of prior learning assessments, or PLAs for short, colleges in our system can measure the college-level knowledge you've gained through your day-to-day life and offer you credit for that prior learning and specialized training received through military service.
Local Experts
The Veterans Office at ACTC coordinates Federal and state education benefit programs for veterans and eligible dependents. We can assist veterans and dependents with their application for benefits, and we can certify their enrollment to the US Department of Veterans Affairs Regional Processing Office.
Contact Information
Craig Pleasant
Coordinator of VA
606-326-2275
cpleasant0002@kctcs.edu