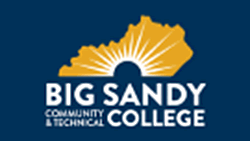 Knowing where to start with your VA Educational Benefits can be challenging. Our VA Representatives, located in within the offices of Student Affairs on the Prestonsburg and Pikeville Campuses, serves the student veteran population by assisting with obtaining VA Educational Benefits (under Chapters 30, 31, 33, 35, and 1606), navigating the college admissions process, academic advising, and as serving as an advocate for veteran issues throughout the Big Sandy Community and Technical College campus.
All program offerings, whether you choose to obtain a certificate, diploma, or degree, are eligible for VA Educational Benefits under all chapters in accordance with the Southern Association of Colleges (SACS) and the state Approving Agency for Veterans Education. To view our program offerings, please access the Veterans Educational web site at www.vba.va.gov and go to the option Education and Training.
BSCTC will award credit to veterans for Military Occupational Specialties (MOS) based upon the recommendations by the American Council on Education (ACE) for lower level college equivalency. Students may request an official copy of their ACE transcript at https://www2.acenet.edu/credit/?fuseaction=transcripts.main.
Contact Information
Prestonsburg/Mayo/Hager Hill Campuses
Jeffrey T. Hicks
Counselor/Professor/VA Certifying Official
606-889-4841
Jeffrey.hicks@kctcs.edu
Pikeville/Mayo/Hager Hill Campuses
Elizabeth M. Cole
Counselor/Professor/VA Certifying Official
606-218-1215
Elizabeth.Cole@kctcs.edu