Three research fellows selected to serve as the 'student voice' of Kentucky college students
December 05, 2022
Three Kentucky college students were selected to serve as student voice research fellows for the Kentucky Student Success Collaborative, collecting qualitative data on two- and four-year college students' experiences across the commonwealth. The research will be used to inform improving the transfer process between colleges, strengthen the student advising experience, elevate campus efforts related to student basic needs and increase equity in higher education.
"We are excited to have a dedicated and talented group of students capturing their peers' authentic voices to help guide our work," said Dr. Beth Ann Collins, associate director of the Kentucky Student Success Collaborative. "What we learn from this process will help improve the student transfer experience and increase equity in student advising across the state."
The student voice fellows will conduct one-on-one interviews, lead focus groups and distribute surveys to gather information on students' experiences at each of Kentucky's public colleges and universities. The interns were selected based on their ability to understand issues facing diverse students; their exceptional verbal, written and presentation skills; and their demonstrated interest in improving the college student experience.
The Kentucky Student Success Collaborative, an initiative of the Kentucky Council on Postsecondary Education, serves as the first statewide center in the country that works with both two- and four-year institutions, linking campuses with business leaders and state policy makers in developing strategies that benefit all students.
Funded by the James Graham Brown Foundation, the collaborative focuses on three main objectives – information sharing, professional development and assistance with research and analysis. Its work is to root out systemic policies and practices that contribute significantly to student failure.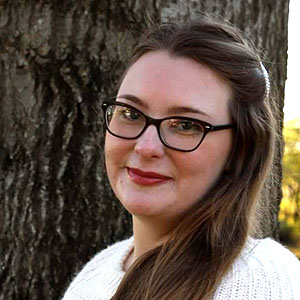 Katie Bellman, University of Louisville
Bellman is a first-generation college graduate who earned her bachelor's degree in psychology from the University of Kentucky. She is currently pursuing her master's degree in higher education administration at the University of Louisville.
During her undergraduate career at the University of Kentucky, she served as clinic assistant at the Harris Psychological Services Center and research assistant in the Social Hierarchies and Behaviors Lab. She also helped found a peer tutoring program that made her realize her passion for working with students in higher education. In addition to her studies, Bellman works in Kentucky State University's Office of Admissions.
"I look forward to working as a student voice fellow with the Student Success Collaborative to help accelerate progress on student success initiatives to create a high quality, diverse, innovative, accessible and affordable student experience in Kentucky," Bellman said.
---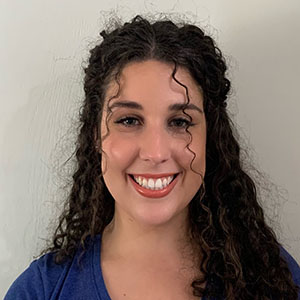 Sydney Jones, Eastern Kentucky University
Jones is a senior marketing major with a minor in public relations at Eastern Kentucky University. She previously held an internship with Habitat for Humanity of Madison and Clark Counties and currently works with Boom KY to bring opportunities to the Appalachian region. After college, Jones wants to continue gaining experience in her field as well as in social media marketing.
"I am so honored to be a part of this project and can't wait to aid in making our students' voices heard!" Jones said.
---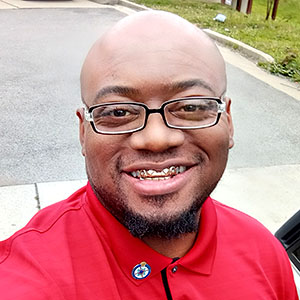 Darryl Parker, Morehead State University
Parker holds two associate degrees from Hazard Community and Technical College and is working on his bachelor's degree in universities studies with a focus on leadership and diversity, equity and inclusion efforts at Morehead State University. He currently serves as a recruitment specialist at HCTC.
Parker is involved with several different community service events such as A Seat at the Table dinners, The Poetry Slam and Art Show, gathering and delivering food to local blessing boxes, and chaperoning a trip for local high school students to visit the underground railroad in Cincinnati. He serves on committees, boards or is a member of the following organizations: UK North Fork Valley Community Health Center, Pathfinders of Perry County, Housing Development Alliance, Appalachian Arts Alliance, HCTC's Equity and Inclusion Committee, American Association of Blacks in Higher Education, HCTC's Student Government Association, Kentuckians for the Commonwealth, People of Color Caucus, Back Home Together, Southeast Kentucky African American Cultural Center and Museum and the Appalachian Studies Association.
"I'm honored to have this opportunity to be a student voice fellow with the Student Success Collaborative; this is helping to give students everywhere a voice and tools to break down barriers in all areas of postsecondary education, with equity and inclusion, helping to create a more diverse student population and a smooth transition to transferring to a four-year university," Parker said.
---
Applications for student voice research fellows are being accepted on a rolling basis. Interested students can apply at cpe.ky.gov/news/jobs/kyssc-studentinterns.html.