Student Success Summit
2023 Student Success Summit: Ideas to Action
Feb. 27 - 28, 2023 at the University of Kentucky Gatton Student Center
Calling all campus faculty and staff: You are invited to CPE's signature event to promote innovative approaches to student success combined with action planning for continuous improvement.
Registration Cost
In-Person Attendance - $175/person
Attend the two-day summit in person and participate in best practice workshops on focused topics with campus colleagues to develop action plan for continuous improvement. You will also have access to the virtual content after the summit. In-person registration closes Feb. 15.
Virtual Attendance - $50/person
Virtual registrants will have access to view the sessions marked on the agenda. (The workshops from 10-3pm on the second day will not be livestreamed.) This is a view-only opportunity; virtual attendants will not have the ability to ask questions or interact with the sessions. Virtual registration closes Feb. 24.
Hotel Accommodation
A limited block of rooms is available for nights of Feb. 26 and Feb. 27 at the Hilton Lexington/Downtown, located at 369 West Vine Street. The rate is $110 and includes WiFi and self-parking in the hotel garage. You may reserve your room online or by calling 859-231-9000, using group code SSS223.
Parking on UK's campus
Because of limited parking options close to UK's campus, please allow at least 30 additional minutes to park and walk to the event. It is also recommended that you carpool, when able. There are two parking options available:
SOLD OUT - Pre-purchased spaces at the Gatton Student Center lot - A limited number of spaces have been reserved at the Gatton Student Center Lot located at the corner of Avenue of Champions and Lexington Avenue. These spaces are available for pre-purchase for $12.50 per day per space and may be paid for when completing your payment for registration. (AS OF 1/13/23, THESE SPOTS ARE SOLD OUT.)
Pay on-site at the Cornerstone Garage – This lot is shared with UK students, faculty and staff, and spaces are available on first-come, first-serve basis. It is located at 409 South Limestone, Lexington, KY 40508, with entrances and exits on South Limestone and on Upper Street. The cost for parking is $2/hour with a $16 per exit maximum. (Walking directions from the Cornerstone Garage to the Gatton Student Center)
---
Featured Speakers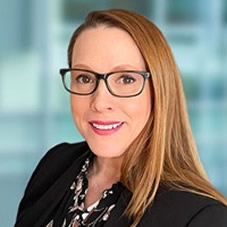 Dr. Alison Kadlec
Kadlec is a senior partner and co-founder of Sova, a higher education consulting service. She has worked deeply with systems and institutions in more than half the states in the U.S. to help leaders improve student-focused reform of policy and practice at scale. Alison also leads work with state policymakers and regional coalitions to improve the quality of policy design and implementation planning. Before co-founding Sova, Kadlec was a senior vice president at Public Agenda, where she led higher education and workforce projects focused on elevating student voice, improving faculty engagement in guided pathways, and helping institutions collaborate across boundaries on student-focused innovation.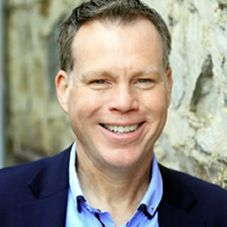 Dr. Drew K. Koch
Koch is the chief executive officer of the John N. Gardner Institute for Excellence in Undergraduate Education, a non-profit organization which partners with schools and systems to improve outcomes associated with teaching, learning, retention and completion. Koch is a staunch advocate and leader of efforts that increase student access to and, ultimately, completion of postsecondary education. He has substantive experience with undergraduate education administration, redesign of unjust education systems, strategic planning, fundraising, reaffirmation of accreditation, postsecondary access and success, and enrollment management efforts.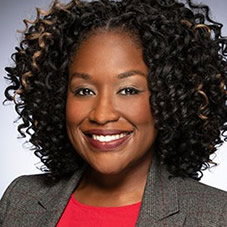 Dr. Zainab Okolo
Okolo is a strategy officer at Lumina Foundation, an independent, private foundation that works with governmental, nonprofit, and private-sector organizations to bring about change. Okolo has spent time studying free speech on college campuses, the impact of cultural competency and social capital on student outcomes and reducing prison recidivism through prison education. She has also developed assessment tools for institutional practitioners and has served as a licensed clinical marriage and family therapist.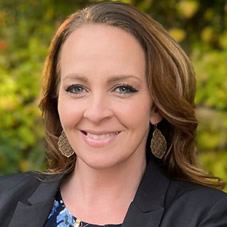 Carrie R. Welton
Welton is senior director at the Institute for College Access and Success (TICAS), where her work focuses on improving federal and state policies to better support the ability of people with low incomes to access and complete a postsecondary credential. She has experiences as a trusted public benefits policy expert for the Hope Center for College, Community, and Justice and the Center for Law and Social Policy in Washington, DC.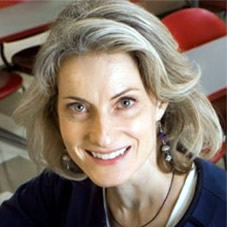 Dr. Mary-Ann Winkelmes
Winkelmes is the founder, director, and principal investigator of the Transparency in Learning and Teaching in Higher Education project (TILT Higher Ed), which helps faculty to use education practices grounded in evidence about students' learning shared across institutions and countries. She is a prolific author, with publications appearing in the National Teaching and Learning Forum, the National Education Association's Higher Education Advocate, AAC&U's Liberal Education and Peer Review. Her work to improve higher education learning and teaching, especially for historically underserved students, has been recognized nationally by the Chronicle of Higher Education and with the POD Network's Robert J. Menges Award for Outstanding Research in Education Development.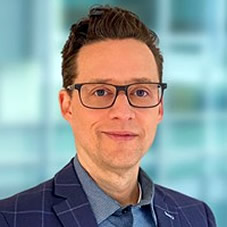 Dr. Paul Markham
Markham is managing partner and co-founder of Sova, a higher education consulting service. Prior to Sova, Paul served as a vice president at Achieving the Dream, Inc. and as a senior program officer at the Bill and Melinda Gates Foundation, where he led the Foundation's work focused on Developmental Education redesign and the creation of Pathways for student success. As a faculty member, he served as Associate Professor of Education at the University of Washington Bothell (UWB) and Assistant Professor of Interdisciplinary Studies at Western Kentucky University (WKU), both broad access universities committed to the success of all students who seek a postsecondary education.