A joint professional development opportunity hosted by GEAR UP Kentucky and the Council on Postsecondary Education
The Path Forward Forum
March 31 - April 2, 2021
This virtual, FREE statewide conference is an all-hands-on-deck call for Kentucky educators, administrators and staff of secondary schools, postsecondary institutions, and college access and success programs to come together to create post-pandemic educational environments that support successful transition to and through postsecondary education for all students.
Across the nation, the statistics on the impact of the COVID pandemic on students and education systems are alarming. According to a December 2020 National Student Clearinghouse report, college enrollment fell 21.7% in 2020, with sharper declines seen in schools with high percentages of students from low-income households (32.6%) and students of color (26%).
Students, families and educators are struggling to adapt to virtual learning, navigating shifting schedules and formats, and facing mental health challenges and social unrest like never before. In some Kentucky schools and universities, students left campus in spring 2020 and haven't been heard from since. Many across the nation are calling for dramatic action and systemic innovation to prevent a "lost COVID cohort" as we look toward the Class of 2021.
Registration for this event has closed.
Please consult the agenda for access information.
Featured Speakers
Dr. Aaron Thompson
President, Kentucky Council on Postsecondary Education
As a first-generation college student from rural Clay County, Kentucky, Thompson experienced first-hand the transformative power of a college credential. As President of the Kentucky Council on Postsecondary Education, he works to ensure all Kentuckians have an equal opportunity to improve their lives through postsecondary education.
Before taking the helm of CPE, Thompson served as interim president of Kentucky State University; CPE executive vice president and provost; and faculty member and administrator at Eastern Kentucky University. He has extensive leadership experience within the private and non-profit sectors and is a highly sought-after national speaker. Dr. Thompson has authored or co-authored numerous books and peer-reviewed publications on diversity, cultural competence, first-year experience programs, retention, and student success, among other topics.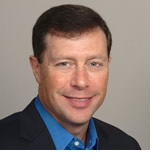 Matt Gandal
President and CEO, Education Strategy Group
Gandal is the founder of Education Strategy Group, which supports states, national organizations, and foundations committed to dramatically improving the capacity and performance of the U.S. education system. He brings more than 20 years of experience leading policy development, advocacy and implementation work in both the K-12 and higher education sectors.
Gandal previously served as a senior advisor to U.S. Secretary of Education Arne Duncan where he led a new division responsible for providing policy and implementation support to states. He also served as a member of the Secretary's Advisory Team that met regularly with the Secretary to take stock of progress and establish priorities for the Department of Education.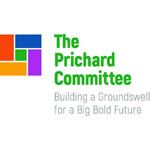 Representatives from the Prichard Committee for Academic Excellence
The Prichard Committee is an independent, solutions-oriented, and citizen-led non-profit focused on bettering public education through research and advocacy. Priorities include a strong accountability system, adequate and equitable funding, and sustained and expanded engagement, with the goal of making Kentucky a top tier education state within this generation.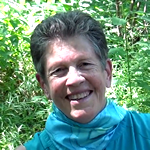 Dr. Cia Verschelden
Special Projects Advisor for the Integration of Academic and Student Affairs, Association of American Colleges Universities
Verschelden, who recently retired as Vice President of Academic and Student Affairs at Malcolm X College - City Colleges of Chicago, is the Special Projects Advisor for the Integration of Academic and Student Affairs at the Association of American Colleges and Universities.
Verschelden taught for more than 25 years at two- and four-year institutions in social work, sociology, women's studies, nonviolence studies, and first-year seminar. Her administrative posts have included department chair, institutional assessment lead, and vice president of academic and student affairs. She is the author of Bandwidth Recovery: Helping Students Reclaim Cognitive Resources Lost to Poverty, Racism, and Social Marginalization and Bandwidth Recovery for Schools: Helping Pre-K-12 Students Regain Cognitive Resources Lost to Poverty, Trauma, Racism and Social Marginalization.
---
Materials from past summits
(Was not held in 2020 due to the pandemic)