Student Success Summit
Partnerships that Work
Feb. 26-27, 2024
Knicely Center, Western Kentucky University, Bowling Green
You are invited to the Student Success Summit, CPE's signature annual event that promotes innovative approaches to student success combined with lessons learned from Kentucky college and university partners engaged in collaborative efforts.
This year's theme is Partnerships that Work – focusing on partnership development as a tool to advance student success as well as the importance of employer partnerships to meet workforce needs and improve the economic mobility of students.
Key Goals of the Event
Deepen our understanding of promising practices to accelerate progress on student success.
Connect with colleagues across institutions to share, learn, and improve together.
Develop partnerships and plans to strengthen our work beyond the Summit.
Registration and Lodging
Registration is now open. Rates are as follows:
Early bird registration: On or before Jan. 10, 2024 -- $150
Regular registration: Jan. 11 thru Feb. 15, 2024 -- $200
Refund Policy: Registration fees cannot be refunded after Feb 15; however, we can transfer a paid registration to another person if requested by Feb 22.
For those needing an overnight lodging, there are several hotels located near the WKU Knicely Center. Those located within 5 miles of the venue are:
---
Featured Speakers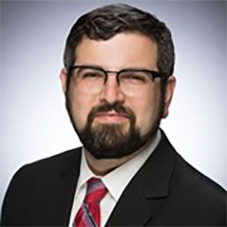 Dakota Pawlicki, Civic Lab
Dakota Pawlicki now leads the Talent Hubs work from CivicLab. He was previously a strategy officer at Lumina Foundation leading efforts focused on workforce education, particularly at community colleges.
Pawlicki's prior work in designing and operating collaborative efforts to solve social challenges guides his work at Lumina. Serving in a dual role as director of strategic partnerships and projects, and as director of college access at Chicago Public Schools, he was responsible for developing and driving a city-wide vision of college access, support, and success for over 400,000 students. He also led the creation of the Chicago Higher Education Compact, an initiative with the expressed goal of increasing Chicago Public Schools' four-year college graduation rate to 60% by 2025. Prior to that, he designed and implemented award-winning urban teacher preparation programs that place communities at the center, cultivating education talent through community partnership and immersion.
Pawlicki holds a bachelor's degree in music education from Illinois State University and professional education license in K-12 music.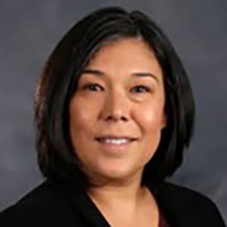 Marty Alvarado, Jobs for the Future
Marty Alvarado is vice president of postsecondary education and training in the Education practice at JFF. She helps shape strategic direction and spearheads initiatives that create meaningful impact in the education and workforce landscape.
Her work focuses on developing inclusive strategies that address systemic barriers and empower individuals from a diverse array of backgrounds to thrive. Alvarado's skills and areas of expertise include:
Driving innovation
Leading transformative initiatives
Education and workforce training models
Workforce development
Systems change
Before joining JFF, she was executive vice chancellor for the California Community Colleges and director of workforce development at Long Beach City College. Alvarado holds a bachelor's degree in philosophy, Whittier College, Whittier, California; and a master's degree in philosophy and cultural analysis, University of Amsterdam.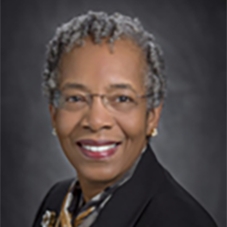 Saundra Yancy McGuire, Louisiana State University
Dr. Saundra Yancy McGuire is Professor Emerita of Chemistry and Director Emerita of the Center for Academic Success at Louisiana State University. Prior to joining LSU, she spent eleven years at Cornell University, where she received the coveted Clark Distinguished Teaching Award. Her best-selling books, Teach Students How to Learn and Teach Yourself How to Learn were published by Stylus Publishing. The Parents' Guide to Studying and Learning was released in January 2022. She has delivered keynote addresses or presented workshops at over 500 institutions in 47 states and fourteen countries on six continents. Among numerous awards, she received the Presidential Award for Excellence in Science, Mathematics, and Engineering Mentoring in a White House Oval Office Ceremony.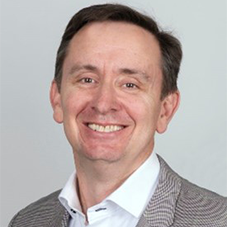 Peter Felten, Elon University
Peter Felten is professor of history, executive director of the Center for Engaged Learning, and assistant provost for teaching and learning at Elon University. He has published seven books about undergraduate education, including Connections are Everything: A College Student's Guide to Relationship-Rich Education (Johns Hopkins University Press, 2023) co-authored by Isis Artze-Vega, Leo Lambert, and Oscar Miranda Tapia – with an open access online version free to all readers. His next book, The SoTL Guide, is co-authored by Katarina Mårtensson and Nancy Chick, and will be published in late 2024. He is on the advisory board of the National Survey of Student Engagement (NSSE) and is a fellow of the Gardner Institute.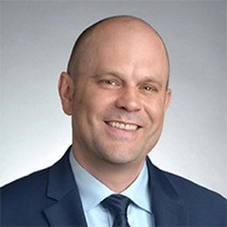 Daniel Knox, Institute for Systems Innovation and Improvement
Daniel Knox is the Director of the Institute for Systems Innovation and Improvement ('the Institute'), which aims to improve coordination and performance of NASH member systems to advance equitable student outcomes. Under Dr. Knox leadership, the Institute was among the first organizations to apply improvement science principles to the public higher education context at scale through NASH Improvement Communities (NICs), which currently includes over 15 systems, 36 campus teams, and approximately 340 individuals solving problems of practice related to transfer, course sharing, and equitable degree completion. In addition, Dr. Knox led the Systems Metrics Task Force, which developed a novel baseline study of public higher education system impact related NASH's key metrics, Degree and Credential Completion, Social Mobility, and Student Debt. Dr. Knox is also working on applying AI to transfer student advising in collaboration with UC Berkeley's Computational Approaches to Human Learning Lab. Previously, Dr. Knox held the position of Assistant Provost at the State University of New York, where he engaged in developing, implementing, and assessing broad-scale policy, research, and technology initiatives aimed at supporting student success and closing equity gaps, with a particular focus on transfer policy. He holds a B.A. in English Language & Literature from the University of Chicago, and a Ph.D. in Educational Policy and Leadership from the University at Albany, SUNY.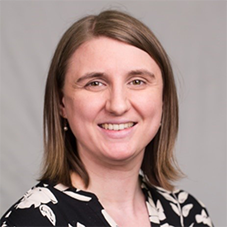 Stacy Priniski, The Hope Center for College, Community and Justice
Dr. Stacy Priniski is a Senior Evaluation Associate at the Hope Center for College, Community, and Justice. Prior to joining the Hope Center, she worked as a research associate at Michigan State University studying factors that predict college students' persistence in STEM over time. Two questions drive Dr. Priniski's research program: What are the motivational challenges and strengths of diverse learners? And how can educators and policy makers use insights from social and educational psychology to create positive learning environments, support student motivation, and ensure equitable outcomes in higher education?
Dr. Priniski earned her B.A. and M.S. in Psychology from the University of Wisconsin-Oshkosh and her Ph.D. in Social Psychology from the University of Wisconsin-Madison. She received an Inclusive Mathematics Environments Fellowship from the Student Experience Research Network and a Spencer Dissertation Fellowship from the Spencer Foundation and National Academy of Education. Dr. Priniski has expertise in motivation science and social-psychological interventions in college settings. Her methodological expertise includes large-scale randomized controlled trials, field and laboratory experiments, survey studies, and content analyses.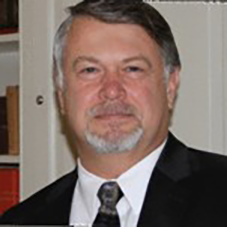 Dallas Kratzer, Council on Adult and Experiential Learning and CPE
Dallas Kratzer has years of experience as a faculty member of multiple universities and as a consultant with leadership organizations. He currently serves as Sr. Fellow for Credit for Prior Learning at the Kentucky Council on Postsecondary Education.
Dr. Kratzer also works with the American Council on Education (ACE) and the Council on Adult and Experiential Learning (CAEL). He has been a faculty assessor with ACE for over five years, assessing military workplace learning and official training courses for the award of college-level credit. His work directly impacts the college opportunities for service members in every branch and is documented on their Joint Service Transcript (JST). Additionally, he is a presenter and advisor for ACE in teaching colleges and universities on how they can best use JST credit recommendations in their undergraduate degree programs.
At CAEL, his focus is on helping institutions across the country to develop and implement prior learning assessment programs designed for adult learners. Additionally, he represents CAEL, as the Director for Veteran Success, on the McCormick Foundation's Veterans Working Group, helping businesses in the Chicago area develop employment opportunities for veterans.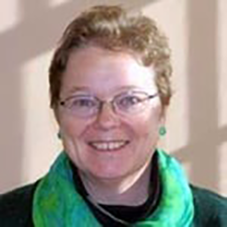 Nan Travers, SUNY Empire State College
Nan Travers is currently Director of the Center for Leadership in Credential Learning, SUNY Empire State College. Previously, she served as the Director of Collegewide Academic Review with SUNY Empire State College for nearly 10 years. Prior to this, Travers served for three years as the Vice President of Community and Student Services at Manchester Community College.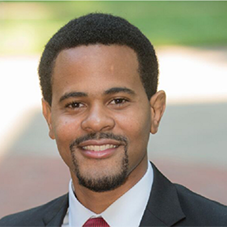 Errol Wint, Mara Bridge Consulting
Errol Wint is an accomplished strategic designer and a lifelong student of leadership development. After 15 years of collaborating around higher education and community-based project efforts, Errol made the decision to bring the culture of the future to spaces ready to embrace the reality of perpetual change. Combining his training at the University of Michigan, University of Louisville, and Indiana University, Errol parlayed his immersion experience as an employee at the U of M's Career Center (one of the top in the country), into his first enrollment strategy leadership position. This would later evolve into a yearlong revolutionary consulting opportunity, in which he led a cross functional team to guide almost 150 faculty and staff during the pandemic. Errol is inspired to bring his core lessons on empowered and collaborative leadership, as well as design planning to organizations looking for alternative approaches to innovative planning, in these times of constant and persistent change.